Grace is always excited to Giveaway a special something-or-other to her treasured followers! Watch this page for a Book Giveaway and also a Gift Giveaway. Stay tuned!
Grace's Giveaways will be a mix of gifts from Grace and gifts provided by third parties, such as authors who generously offer me a book to review as well as a second copy to offer as a Giveaway. Giveaway contests are open to followers in USA, Canada, UK, Australia unless otherwise specified by third party rules. You must be 18 years or older to enter.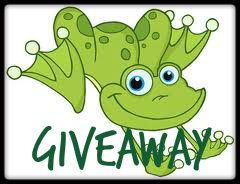 This Giveaway is now closed.
~~~~~~~~~~~~~~~~~~~~~
This Giveaway is now closed.
Congratulations to our winner
FORENSICS BY THE NUMBERS (Jewel Connor Mysteries)
By Carolyn Chambers Clark & Anthony Auriemma
·
Print Length:
203 pages
Forensics Nurse Examiner, Jewel Connor, isn't satisfied with waiting for Lt. Graham (her team member with an attitude) to follow leads and clues when the next crime victim turns out to be her friend, Sara, the DA.

As Jewel investigates, it stirs a long-buried memory that urges her on to fight for these women that have been battered and sliced by a serial killer.

She stays right on his trail, but soon finds out he is also following her and waiting for her.
As to who the killer is – well, there are several characters that seem to have motive and ability to carry out these attacks.

I found my heart racing at some of the twists and turns this mystery takes.

Jewel's husband helps her by using contacts from his mysterious past and his technical expertise on the computer.

Both of them realize her life is in extreme danger, but she is compelled to follow through to the conclusion.
I give this a 4/5 and recommend it to those who enjoy a good thriller.

It kept me guessing, which is what I look for and the reason I would consider reading more by these authors.

This is a well-written, fast-paced mystery that will keep the reader on the edge of their seat (or bed in my case, as I read this in two nights in bed!)

I couldn't put it down.
I received this book free from the author for the purpose of an honest review.

All opinions are my own.

You can buy this book here:
Black Purse
Publisher: CreateSpace (August 21, 2011)
Language: English
ISBN-10: 1466254017
ISBN-13: 978-1466254015
Exilee is quite the tomboy, preferring to put on her own little pony shows to learning the piano as her Aunt Bell insisted she must do.

She and her sister have a strained relationship, Glennie being jealous of Exilee.

Their Nanny, Miss Ginger often has to step in to settle arguments.

After the death of Aunt Bell, the tension increases as the girls attempt to solve a mystery.
This book is easy to read and quick-paced.

It keeps you involved, brings you right into the story and keeps you guessing right up to the end, as it leads you towards the sequel, Black Purse.

I give this book a 4/5 and recommend it to any age group.
The author provided a copy of this book in exchange for my honest review.

The opinions expressed here are my own.
~~~~~~~~~~~~~~~~~~~~~~~~~~~~~~~~~~~~~~~~~~~~~~~~
This contest is now closed!