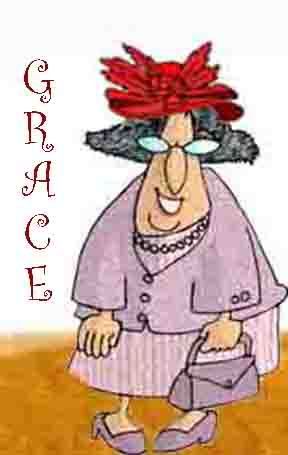 My name is Pat, aka, Grace. I don't know how it all happened, but lately I have realized that I am not as young as I previously thought. My age is a rather large number, but inside I still feel like I am in my forties. The words that describe me best are mostly gray-haired, mostly out-of-shape, mostly a lover of junk food. This irritating process of aging is making me realize I need to make some changes. I am hoping this blog will not only help me, but help you as well. Together I hope we can laugh, cry, sigh our way through this time in our lives and come out all the better for it!
In real life, I am a proud Mom of five plus one, and Grandma to eleven grandchildren.

Reading mysteries and historical novels, writing, and photography are just three of her passions.

Other interests and activities include Red Hatting, travel and volunteering with the local Relay For Life event.