My Kidney Disease Journey...or why I have been among the missing bloggers for so long!
In November of 2012, my Primary Care Doctor told me my lab reports showed I had Chronic Kidney Disease. I was shocked, scared, and totally clueless as to what this meant. I was told "it is nothing to worry about. Drink more water and watch your sodium." He gave me an order to see the local Kidney Specialist. I did & she told me "it is nothing to worry about. Drink more water and watch your sodium." My GFR (a number calculated using the Modification of Diet in Renal Disease Formula) was 36. It should be greater than 60. At this point I didn't understand much about this disease and I let myself become complacent. I didn't change the way I did anything. I told only a very few friends and no one in my family about this new development.
When February, 2014, I had my annual follow up with the local Kidney Specialist after having new lab work done. My GFR was now at 43. I thought this might be good news, but by now I had learned that kidney disease is a progressive disease – it cannot be cured or reversed, but it can be slowed by changing diet and being aware of Potassium, Phosphorus, Protein and Sodium levels. So, what did the rise in number mean? It wasn't even explained to me. She said she'd see me annually with annual lab work to monitor the situation.
I wasn't pleased. After reading books, articles online and visiting forums, I learned that it is all too common for doctors to not tell patients they have kidney disease until they reach Stage 4 or 5 and they are ready for dialysis or a kidney transplant. The doctors who do tell us we have the disease, do not always explain it or give it much concern. This was discouraging news, because so many people and sources said you can postpone the inevitable dialysis with a proper diet for the Stage you are in. I decided to be proactive, but my Kidney doctor wasn't (it seemed to me) willing to be my partner in this. She just tried to appease me, but didn't explain much or offer suggestions.
In April, 2014, I scheduled an appointment with another Kidney Specialist, this one is in Tucson. She turned out to be everything I was hoping for! She was very detailed, easy to understand, discussed my labs with me, my symptoms, and addressed my questions and concerns. She explained why my GFR was up. She told me what to eat more of, what foods to avoid, why I need to drink more water and what my guidelines should be for PPPS (Potassium, Phosphorus, Protein, Sodium). She took a urine sample and with a lab right there in the office had immediate results. They were not good, so I will see her again in two weeks (in Sierra Vista – she comes down here once a month) with new lab work and we will see if anything has changed and go from there. I left her office really feeling encouraged for the first time in more than a year.
I also found a group on Facebook that is for people with kidney disease…all stages. It is a sort of online support group and filled with friendly, eager-to-help folks who have learned things the hard way. This, too, has been encouraging.
My kidney disease likely started or was exacerbated by having a CT scan with contrast (injectible dye). I also have high blood pressure, which is another risk factor, as is my age. It can also be caused by hereditary factors, or taking too many NSAIDS for long periods of time.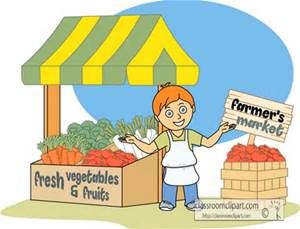 So, what is next? I don't know for sure. I will adjust my diet and continue to learn what to eat and what not to eat. I'll be shopping more at the local Farmer's Market for fresh fruits and veggies. I will have lab work every 3-6 months to see how I am doing. I will exercise more, de-stress my life, rest often – and make sure I am hydrated at all times. I will advocate for this disease and for patients to be proactive and be involved with their Kidney Specialist and decisions for their own care. I will keep insisting that family, friends & everyone get copies of their lab reports, learn what they mean, and ask questions if something is high or low – and to know if their GFR is 60 or less! If doctors will not tell us, we must know enough about this to ask questions, so we can make changes sooner rather than later or not at all!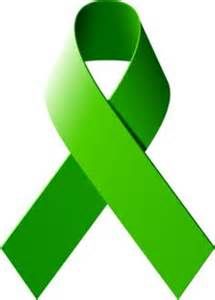 I will have this disease the rest of my life, which I hope is long and uneventful for many years! If I move on to Stage 4 or 5, I will hope I have good support from family and friends and many prayers to get me though it all. I am telling you all now so you will understand, that while I may look fine & say I am fine, I am not fine inside and I may need a little virtual hug or extra patience from you from time to time. I am grieving the loss of the life I had. I get frightened, I get mad, I get discouraged, I get depressed, yet I try to be positive, too. Sounds crazy I suppose, but then, if you know me…you know I tend to laugh when I want to cry. I know many of you know about dealing with invisible illnesses. I don't want pity & I think you know that. I gladly accept prayers and moral support, though.
Thanks for taking a minute to ready this…I wanted you to know what's been going on with me and to know why I am stepping back on some things now that I have the energy to concentrate on only a
few
things. I now have proof that I am not Super Woman…not even close.
J
Hugs, GraceinAZ (Pat)