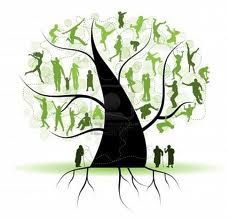 Have you ever received a gift that was priceless...from a friend who considered that gift as nothing unusual or out-of-their ordinary? This week I did. After a brief conversation with little information exchanged, one of my Red Hat Sisters handed me several pages of my family history that had been hidden from my family. It was so exciting! (She and her husband volunteer at the local Family History Center of the LDS church and have access to genealogy sites.)
My family tree is quite tangled and the information is elusive...at least to me so far. You see, I discovered by accident when I was in high school that my Mother was adopted. I found her birth certificate in our attic and she was quite upset. The first words I noticed were Adoptive Birth Certificate. Gasp! You mean to tell me that those nice folks we called Grandma and Grandpa were not really related to us? Not that we saw them much, but since our Dad's parents died before I was born, our Mom's parents were all we knew.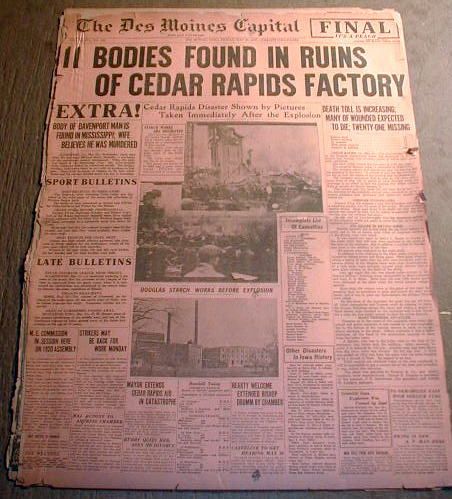 What little information Mom shared with me/us was that her Mother had given her and her sister up for adoption after her Dad was killed in a factory explosion. What was handed to me this week was his obituary, including his parent's names, his place of birth and a brief description of how he died. After a google search, I found out much more about the Douglas Starch Factory explosion in Iowa in 1919. Forty three men and boys died. It was horrific. Many were given a mass funeral because they could not be identified. I believe my Grandfather was one of those, as in the reports his name is listed among the missing every time. His father also was killed in that explosion. He was listed as injured and hospitalized, but died a day later. It was fascinating and horrifying to read the accounts.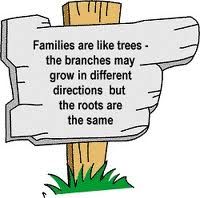 Already known to me from photos and snippets I had found, were the birth names of my Mother and her Sister, the city her parents lived in, and my Grandmother's maiden name. That is all I ever knew, ~ except that we now knew that the friend of our family who visited annually and taught us to play canasta and that we loved dearly, was actually our real Grandma. We just never knew that when she was part of our lives. Now I have a few more pieces of the puzzle to work with. My siblings and our families would like to know and may benefit from knowing where this family originated. We only know half of our ethnicity. We say we are Irish, but what else might we be?
As time permits, I will research further to see what I can find out about this half of my family tree. And, I will pass this new information on to my siblings and our families so they, too, can work on our puzzle.
How full is your family tree? Are you missing pieces of your puzzle, or are you like HB (HoneyBunny) who is able to trace his family back to the 1600's? Whew...that's a lotta years of family!