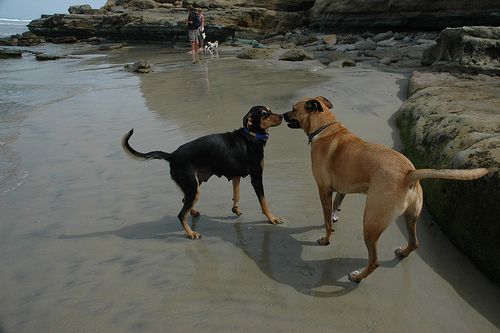 There is a familiar saying "You only get one chance to make a first impression."

If you are like me, you always make that attempt to do everything right so the person you are meeting walks away happy to have met you.

Meeting new people is something we all do often – even those who shy away from social situations. Whether you're meeting someone for business, or just in a casual setting, a good first impression can make a big difference to your continued relationship.

With that in mind, I have a few tips to help you get off on the right foot.
1) Make Eye Contact:

The very first and most important thing is to make sure you are making eye contact.

This helps create the impression of honesty and also shows that you are paying attention to them.

You want the person to feel important.
2) Smile With Feeling:

Smiling at the other person helps create an atmosphere of warmth and also serves to disarm the tension that can exist when first meeting a stranger.

It will help you both relax.

But make sure that your smile is given with genuine good feeling – it should go all the way to your eyes!

Shallow smiles are easy to spot and tend to put others off.

Always be sincere.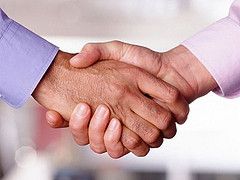 3) Offer A Firm Handshake:

When shaking the hand of a stranger, ensure that you grasp firmly.

A limp hand can give the impression that you aren't all that interested in the other person.

However, you don't want to go overboard and deliver a crushing handshake that leaves the other in pain – that would come across as inconsiderate and over the top.

My Mother's hand was broken when she was in college when some young man gave her and extra strong handshake.

Oops!
4) Ask Questions About The Other Person:

When you're talking to someone for the first time, be sure to ask them questions about themselves.

Ask about their hobbies, their business interests, and their family and so on.

Everybody likes to be asked questions and given a chance to speak about themselves.

Giving someone else this opportunity will leave the other person feeling good about the conversation they had with you.
5) Don't Go On About Yourself:

Some people love to talk about themselves, but this really isn't a good way to start a new relationship.

It's okay to talk about yourself, but wait until you're asked, or until there's an appropriate reason – for example, you find out that you share a common interest with the other person.

If all you do is talk about yourself when you first meet, the other person may get the impression you're self-obsessed, and aren't interested in them or anything else.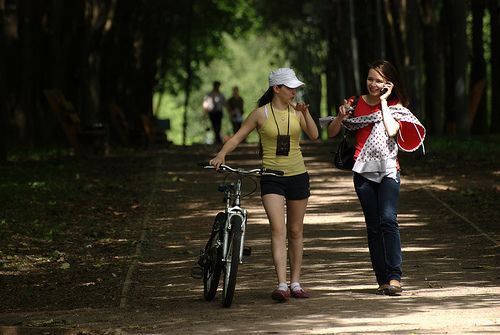 Source: Flickr.com akk_rus
6) Use The Other Person's Name:

It's a good idea to use the other person's name shortly into the conversation.

Not only does it show that you remembered it, but it also helps generate a friendly tone that makes conversation easier.

I use this one often since I am horrible at remembering names!
7) Listen Closely:

To really get off on the right foot, it's important to listen closely to what the other person is saying and respond.

Nothing is more of a turn off than feeling like you're being ignored in a conversation.

By being attentive to what the other person is saying you show that you're interested and that you care – two key foundations for any relationship.
Was this helpful?

I realize that by the time we are of a certain age, this should be no new revelation, but I am of the mind that it never hurts to share things and remind ourselves of things that should be second nature to us.
Do you have a favorite tip for first impressions?

Care to share?