Holy Cow! I just can't believe next week will be my one year blogiversary for Grace's blog! How does time go by so quickly? It has been so exciting to meet all of you along the way, to go in search of topics to entertain or educate you or just to let you know what's going on in our lives. I have shared good times and not-so-good and you have been such sweet friends that I can't thank you enough.
So, in celebration, I am hosting a Giveaway for you!
Blogioversary Celebration Giveaway!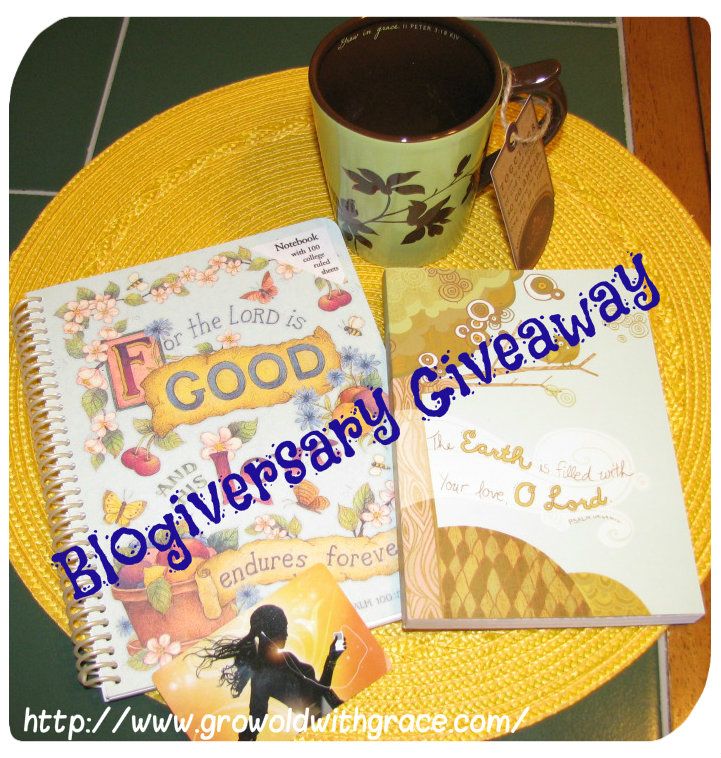 (Placemat not included)
a Rafflecopter giveaway
Enjoy and thank you again for visiting, commenting, assisting, praying, and so much more during the past year. You mean the world to me!
Hugs,
Pat (aka)