At last...our new tile floor is installed! The furniture is back in place. The dogs are relaxed again and glad to be out of "lock up!" All of the inconvenience was worth it in the end! Our favorite "Fix-It Folks deserve a hand! Let's hear it for Kenda & Bruce of Better Homes of Sierra Vista and their helpers, Brett, Robert and Junior! They are the best!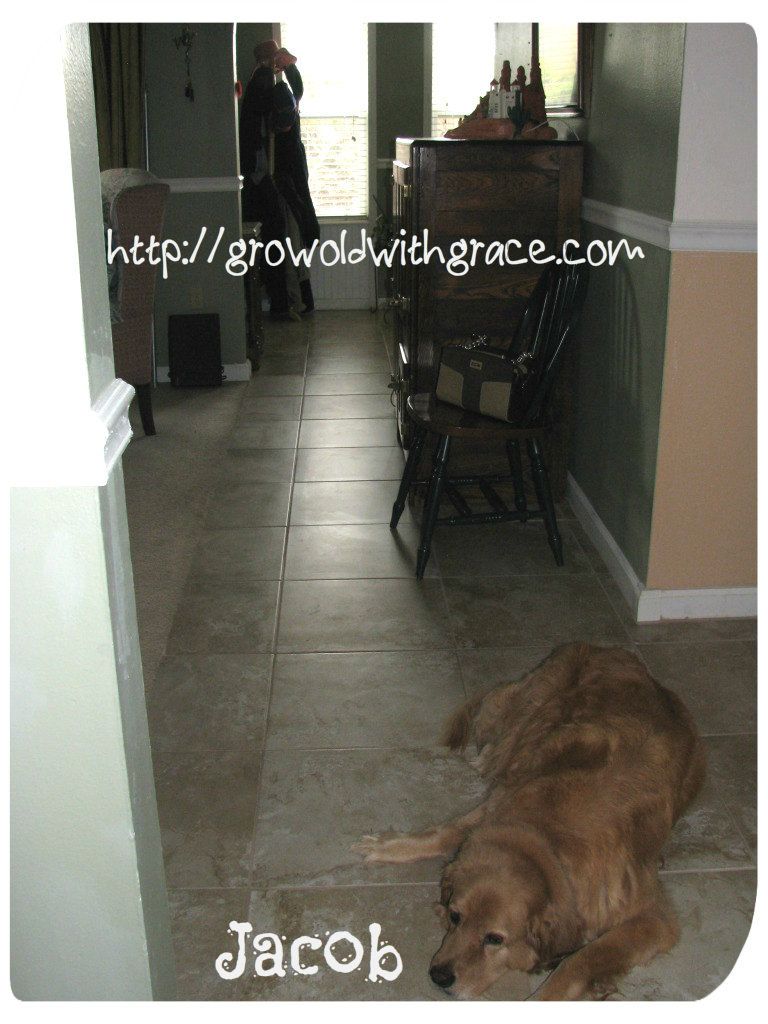 Edge of living room and entryway... & Jacob!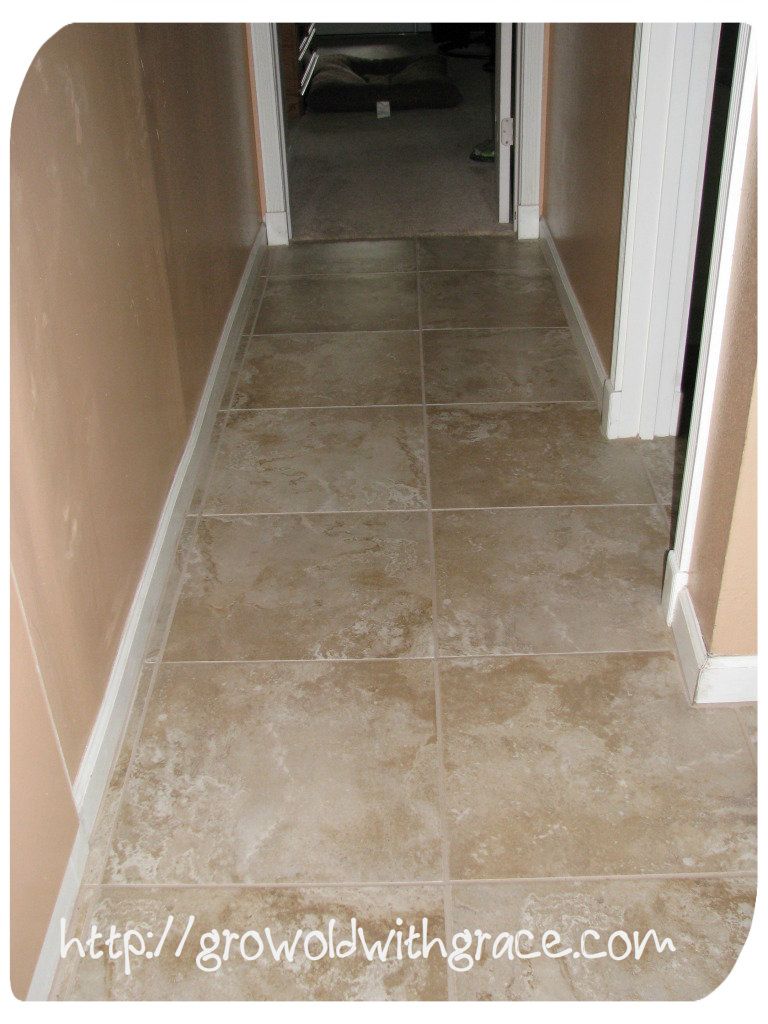 One section of hallway.
Main Bath.
Dining area looking from family room.
Family room looking from dining area. (Pool boy...er, uh...HB in background).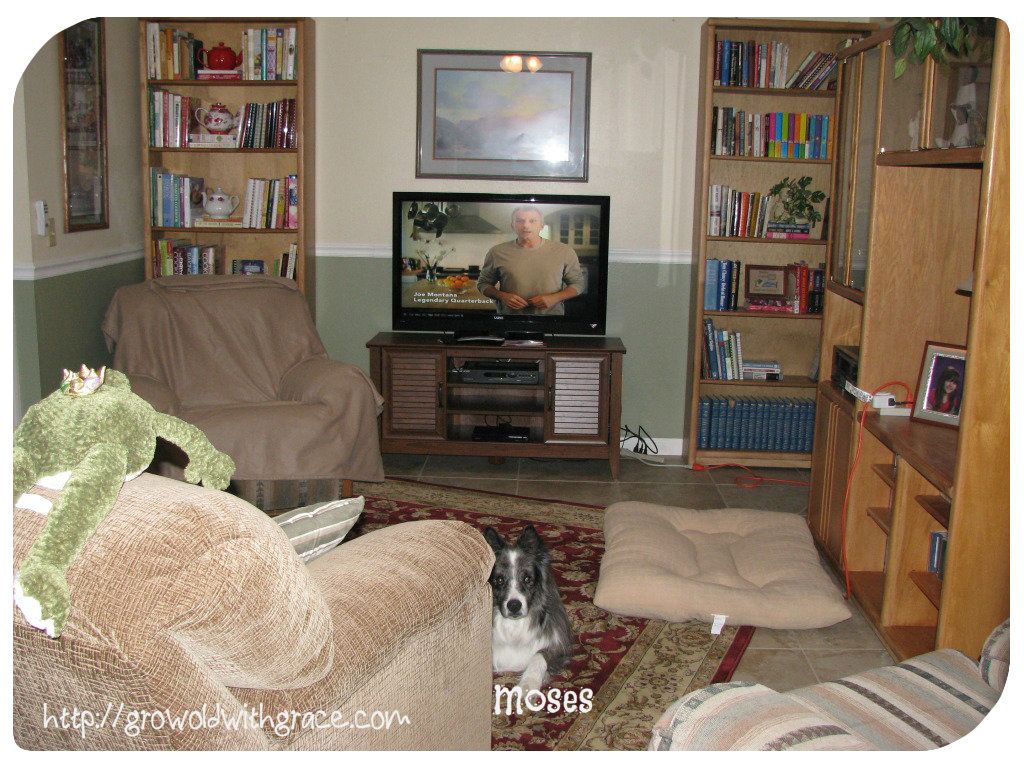 My favorite part...family room with new flat screen TV, books, new rug... & Moses!
After seeing these photos and others of our remodel, you now know our style is "Early Miscellaneous" and "Comfy." Our home is always ready for kids, dogs, and us! I'll never be a world-renown decorator (although I have asked direction from my daughter-in-law and step-daughter who definitely have more design sense that me!) but I know what I like and what makes me feel comfortable. And, that's how I roll!
That's it for awhile in the remodel/repair department. It's time to let the bank account heal before we tackle our other projects! We do appreciate your comments and encouragement as we endured the mess and confinement while the floor was ripped up and put down. Thanks!