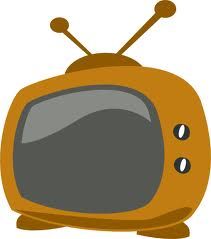 Now, if you knew me well, you'd wonder why I would dare to be sarcastic (who, me?) or critical of TV commercials. My #2 son is an actor and so is his wife - and they both do commercials for TV. I love their commercials (of course)! But there are some ads that just leave me wondering....or wandering...away from the screen.
For instance, you invite Aunt Martha or Grandma over for afternoon soaps and before you can say "Who Dunnit" there is a commercial - or six of them all in a row. How can we possibly keep track of the story line? Never mind that the story line doesn't change one iota in six months...I want uninterrupted show time, thank you.
It is the brainless ads that get my Irish up. There is no need to dumb us down to sell us a product. I want to be educated or entertained, but certainly not irritated by the stupidity of some sales pitches. Are you with me there?
Maybe, just maybe...not making any promises, but, if you talk to me real nice, I might promise to skip merrily through the grocery store, stocking up on every goodie that you told me would take off pounds, is new and improved, or will cure Alzheimer's Disease. So, do we have a deal, Mr. Ad Man?
Where do you stand on TV commercials? Am I getting a bit crotchety in my old age?