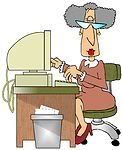 The last couple of weeks have been busy to say the least. We have had a flurry of doctor and dentist appointments, as well as our regular hair, nails (me), Red Hat (me) and church stuff happening. To complicate things, I am now dealing with extreme tiredness and it is bugging me! I suspect it may be the letdown after HB's
health issue
and pray I will get my "mojo" back again very soon! I am not a good sick person...I have no patience for it when it is me who is ailing or dragging.
HB is now eating a regular diet, no longer has the feeding tube (POP, goes the feeding tube - sung to the tune of Pop Goes the Weasel). He no longer needs his diabetes medicine and his weight is stable around 175, which is where he wants it to be. His esophagus is weak and diseased, but it can still function as long as HB eats slowly, takes small bites and sits straight when he eats. In four months or so, when this botox procedure wears off, it is possible he may need another injection in the lower sphincter muscle. For now, he is just happy to have real food! Halleujah and thank You, Jesus!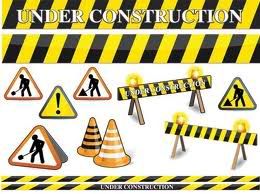 Our house is about to undergo another round of remodeling. This time, it will be new tile flooring in half of the house. We have the tile (
click here
), so it will be a couple of days of taking up old tile and carpet, and a few days of laying new tile, grouting and sealing. It will be messy, but so nice when it is all done. I'll do a quick before and after for you when the work is done next month.
And, finally...have you ever had something drop in your lap out-of-the-blue and take your breath away? That happened to me this week. I'll explain more later, but let me just say that this takes me way outside of my comfort zone and is a whole new idea for me to digest. It is flattering that a person I have never met in person trusts me enough to make an offer asking me to do something I have never done before. Wow! So, I am in my "educate myself" mode, attempting to make myself smarter in certain areas and gearing up to take that leap of faith. Stay tuned ~ it is exciting, and scary - oh, and did I mention exciting?