Calling all parents and grandparents raising tweens and teens. Are you keeping track of where your children are on the Internet? Are you up on the latest text and online chat abbreviations? Listed below are some codes that you need to be aware of!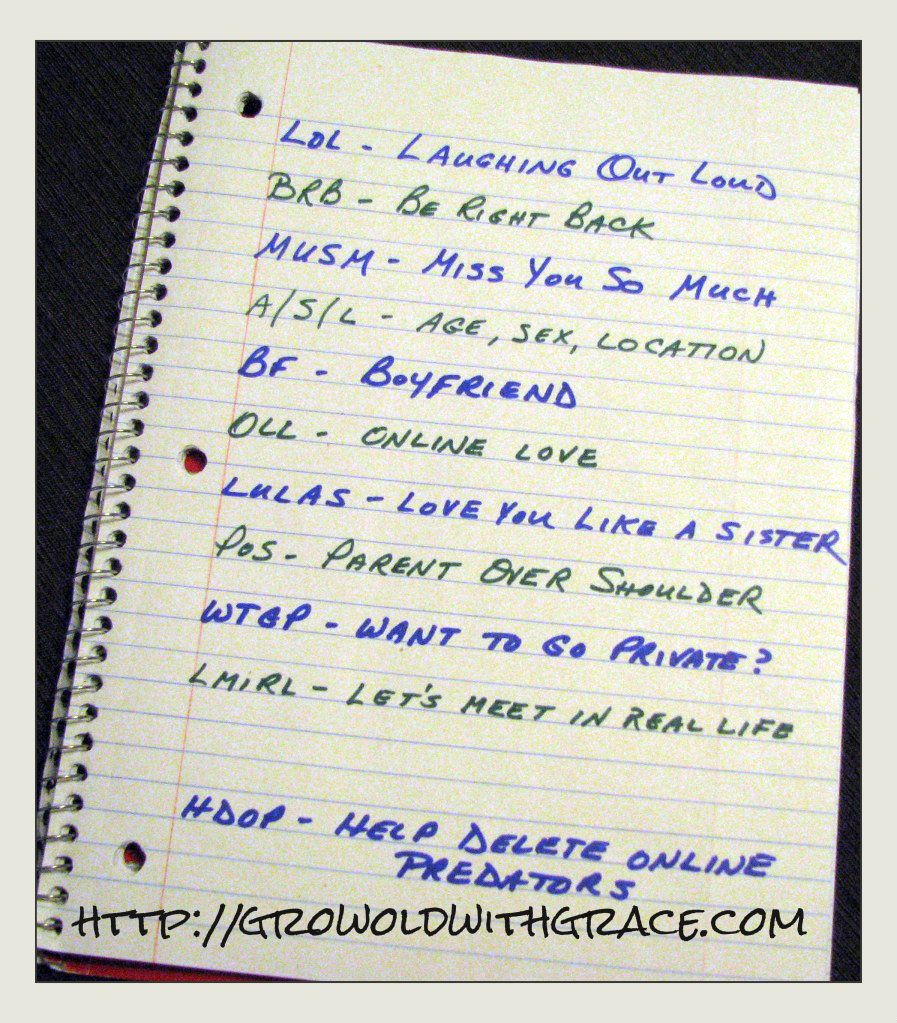 Source: Ad Council and the National Center For Missing & Exploited Children
There are some creepy characters online who are there just for the purpose of luring our children and grandchildren in to their trap. Everyday we hear some sad story about a teen who runs away with someone they met online. And, it isn't just girls. Boys are victims as well. And, listen carefully - it is OKAY to take a peek at their computer screen from time-to-time to make sure they are safe.
Protect your kid's online life. To get a full list of acronyms or report and incident, call 1-800-THE LOST or visit
cybertipline.com
. Please pass this on.