Probably you have noticed that as we mature, our bodies go through a lot of changes. For the first half of our life these changes may go on unnoticed. But, before we know it, some of those changes are glaringly apparent - to everyone, but especially to us. Our nutritional needs change over time. Eating junk food (my favorite) has nasty effects on the body and can even cause us to feel bad. The body is trying to tell us it wants healthy food. It can be very demanding and sometimes unforgiving if you don't listen and don't feed it properly.
Many older folks are undernourished and they don't even know it. Their bodies are no longer young enough to deal with it. Being undernourished can have serious implications on bodies and minds. Both require quality nutrition. Eating those lower costing, quick-to-fix microwave or frozen meals are much easier for older people to prepare, but these fall low on the list of healthy types of foods.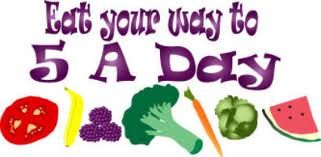 While veggies may not be your favorite thing to eat, they do make great snacks as well as side dishes for main meals. Eat them raw or steamed for best nutrition.
Our metabolism slows as we get older. You may think this doesn't start until we get past the age of 60 or 70, but for many people it can start in the late 30s and early 40s. Many of us would say that these decades aren't what we would call old by any means, but the body is going through a lot of changes during these years. Our health can suffer as that happens. If you've never been a health nut before, now is a great time to start.
The earlier you begin a healthy diet and exercise program the easier it will be to hold off many ailments that are common in older adults. (Diabetes, heart disease, obesity, etc.)
Here are some things to remember - and to start implementing into your daily lifestyle during your middle years.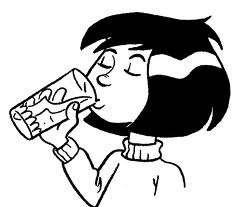 * Drink plenty of water. Water is essential and should be at the top of your list. Every organ in our body needs lots of water in order to function properly. This is especially true for the brain. Keep your mind sharp and in good health - give it plenty of water along with extra nutrition.
* Increase your fiber intake. Fiber is a key ingredient for maintaining optimum health. Studies have shown it has many health benefits. You can get fiber from most fruits and vegetables (another reason to take that daily five) or you can take supplements.
* Eat a variety of foods. Fresh fruits and vegetables are your best choices. Here's where fruits and vegetables come in handy - they are great because you can eat a lot of them without consuming too many calories.
* Leave the salt shaker in the cupboard. Most foods already contain plenty of sodium for your body. We don't need to add extra. Add herbs and spices to give it more zest and flavor.
Take good care of yourself ~ your body will thank you!
Be sure to check out my

Giveaway

!

You could win 1 Gallon of Tropical Traditions Gold Label Virgin Coconut Oil! Click on the button and

enter now
!
Ends June 30th!