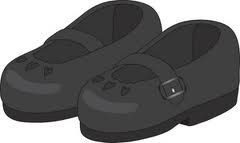 Did you know that one in three Americans will take a spill every year...and the risk increases with age. Fortunately, most falls only cause minor if any injuries, but those who do suffer broken bones and such stand to lose mobility and independence.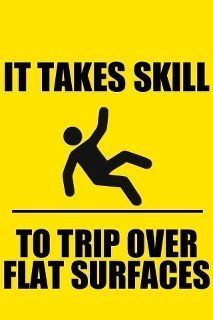 Healthy feet help prevent those falls. Foot muscle tissue tends to get thinner as we age, our blood circulation begins to decrease, our nerves become less sensitive and the cushioning tissues on our soles become less springy. Those weakened muscles can cause curled toes. We tend to get bunions and flat feet. And, toss in diabetes, which damages the nerves in the feet and the risks go up.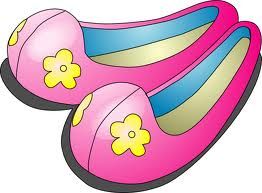 So listen when the podiatrist our your helpful spouse suggest you wear "comfortable" shoes...you know, the ones that we used to snicker at...those clodhoppers that make your feet happy? They help you keep your balance and steady your walk, as well as help with the aching tootsies.
Buying the right footwear is the single most important thing we can do to protect our foot health. Get the correct size. Enlist the help of your podiatrist or a trained staff person at your local sporting goods stores.
Tiptoe through the tulips in something comfy! Save the feet!
Do you wear trendy, pointy-toed shoes, or are you coming to terms with "comfortable" shoes?