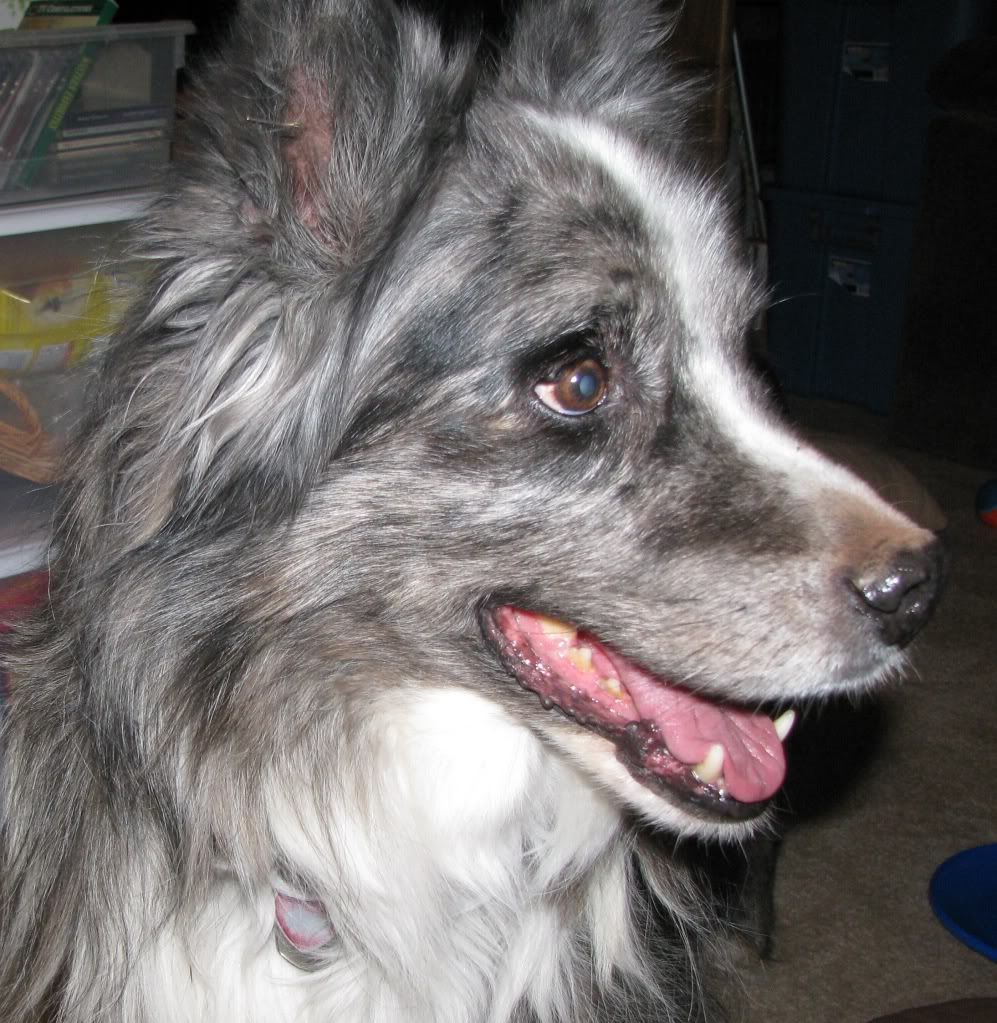 Today Old Moses and I are going to the Veterinarian to have his eyes checked and his paw looked at. He has what appear to be clogged tear ducts and yesterday he scratched at it and caused it to bleed. He has been worrying it ever since...and constantly licking his paw, too. Poor guy.
Remember back in January, when I introduced you to our new dogs at
Meet Jacob and Moses
? These two old guys are so trusting of us and just wonderful pets. We love them to pieces. Moses doesn't like his feet messed with, but last night I got down on the floor and checked out his eye and paw and he thanked me by licking my hand and arm! I just hope he will be as grateful when the Vet takes a peek at it!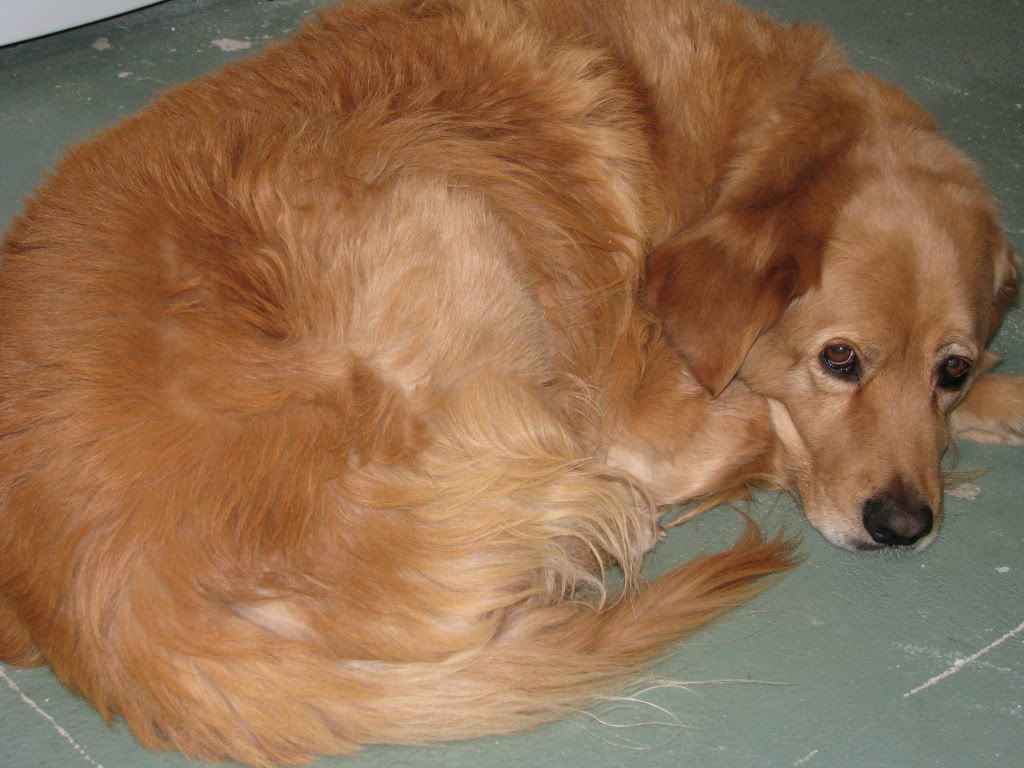 And, that brings me to Jacob. He will be left at home alone for the first time since they came to live with us. He isn't going to take kindly to that! It will be a test for him to see how he does. I feel bad, but I don't think I want to take both dogs to the Vet by myself. HB (HoneyBunny) has a "date" with his buddies this afternoon, so I am on my own here.
Do you dread taking your pet(s) to the doctor? Are they good patients?