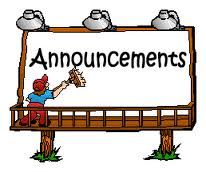 Breaking News!
As promised...there is an announcement to be made today! I have kept you in the dark too long. So, let me tell you my tale...
Last week I received a facebook message from a facebook friend who lives in the within miles of me. We both posted updates on last year's wildfire here and met on facebook. We have never met in person - yet. For the past year I have read her posts and learned bits and pieces of who she is. She is a wife, Mother, travel writer, an outspoken advocate for abused animals (horse rescuer), and a whole lot more.
Her message told me she had
"...been watching your writing with some interest. The reason being - I need writers for my magazine."
You see, she is a freelance travel writer (for ten years) who is starting up her own online Travel Magazine -
Exploration Travel Magazine.
Whoa...that caused me to be breathless for a few minutes! Someone I have never met has enough confidence in my writing to trust me with a column in her magazine? Nothing like this has ever happened to me. Try to stay humble when opportunity bops you on the head...it isn't easy!
After some thought and sleeping on the idea, discussing it with HB (HoneyBunny) and calming my fears...sort of...I emailed N and told her I was
"excited and willing to give it a try!"
I will be writing a Wednesday column on weekly travel news. No, I won't be traveling the globe to write about exciting, dangerous or luxurious destinations and adventures. I will be reading, reviewing, searching out stories each week and selecting one humorous, outrageous, or perhaps helpful topic that will interest travelers. I love a challenge! Already I am reading what I can about travel writing and following travel writers and blogs to educate myself.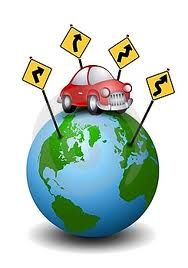 Although the magazine does not officially go live until July 1, 2012, there are some interesting articles posted as well as my first ever premier starter rookie
travel post
! I am so excited. So, there are two things you need to bookmark, subscribe to - and to follow...please, please, please.
If you are on Google Currents (it's an app for iPhone and android devices) you can follow the magazine here as well. It's a good read that will give you the bug to go somewhere new! Be sure to take a peek!
There you have it! I wanted to wait until the article published before breaking the story to you. I appreciate your blind faith in me, your encouragement and your hugs. I am counting on your support to weather me through the learning process and going forward with this new out-of-my-comfort-zone opportunity. I hope you are all as excited as me!
Do you love to travel? What is your favorite place to visit?

Be sure to check out my

Giveaway

!

You could win 1 Gallon of Tropical Traditions Gold Label Virgin Coconut Oil! Click on the button and

enter now
!
Ends June 30th!