Friday is our 2012 Relay event here. It is my priority for this week, so I thought I'd show you what it's like.
Photos from our Relay For Life Sierra Vista, AZ...years past.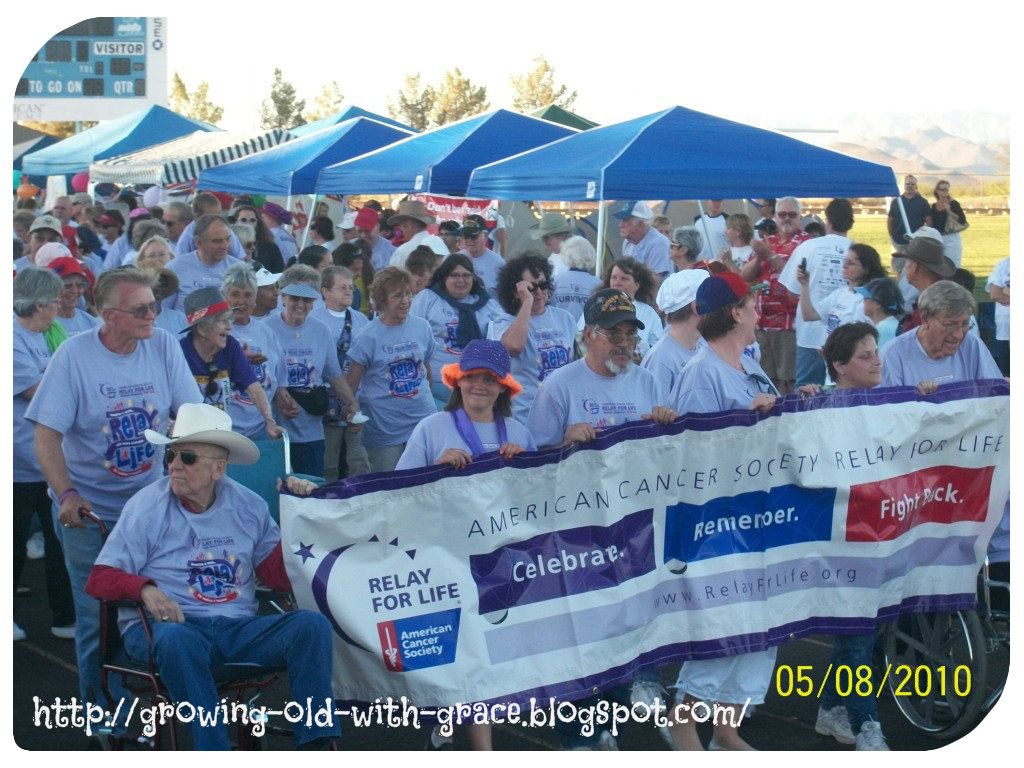 Start of Survivor Lap
Plum Crazy Cruizers team members, Nancy & Sunny
Survivors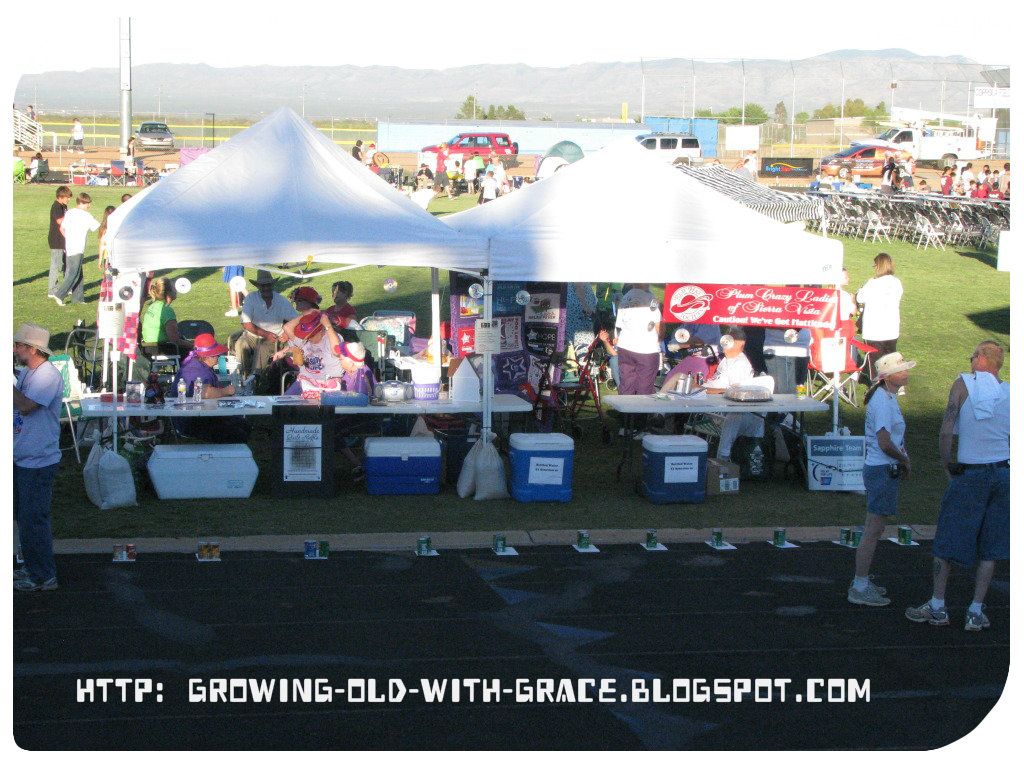 Our team campsite
Track lined with Luminaria bags in honor of or in memory of loved ones.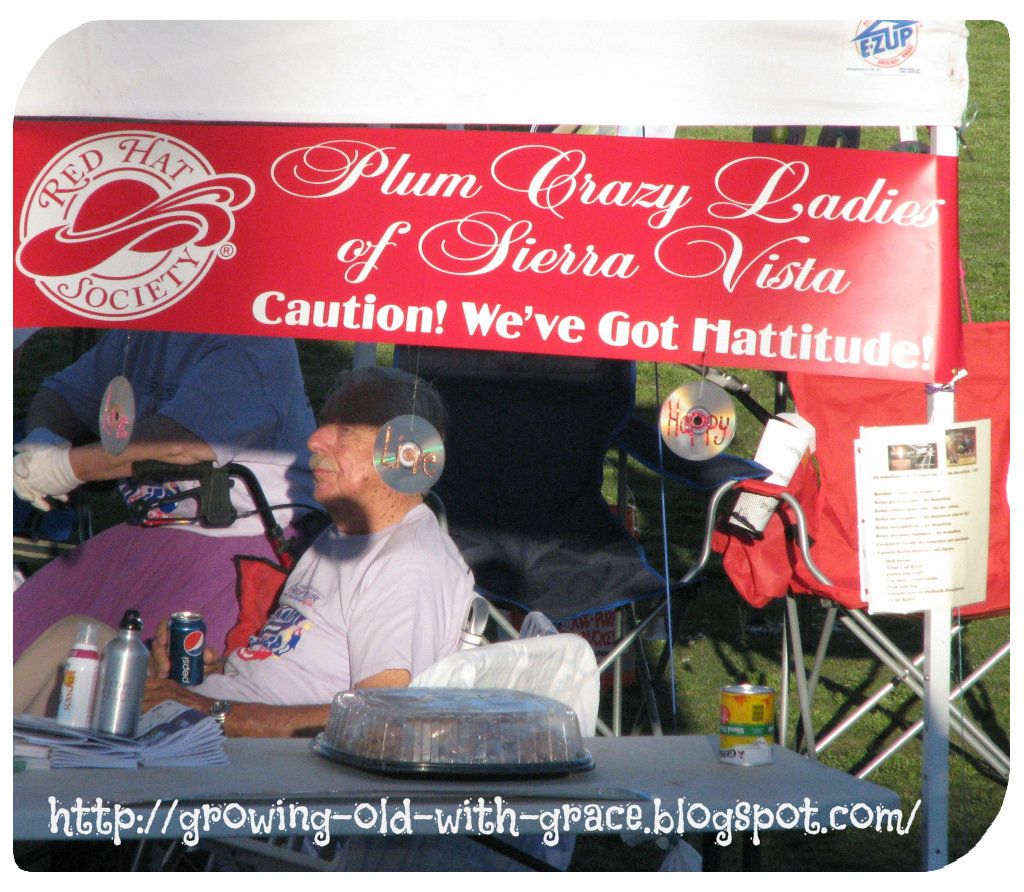 Our campsite