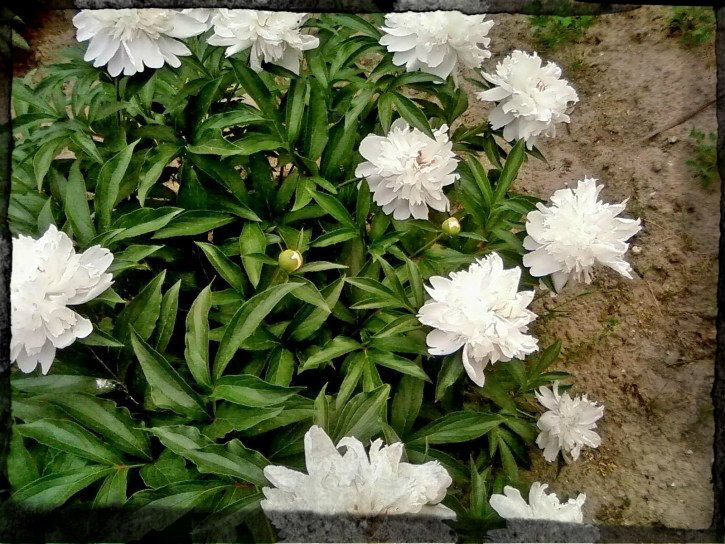 White Peonies
When I was around Jr High age, we lived on a five acre parcel in a neighborhood that was once a huge orchard. Everyone had fruit trees and most had peonies. Our front two acres was yard with cherry, apple, plum, apricot and peach trees, as well as maples and elms. There were bridal wreath shrubs bordering the street.
Red Peonies
Each year, just days before Memorial Day, the peonies would bloom in pinks, reds and whites. I don't remember how people knew, but flocks of strangers would come to our neighborhood to buy the peonies to place on their loved ones graves on the holiday. All of us sold bunches until every last bloom was gone.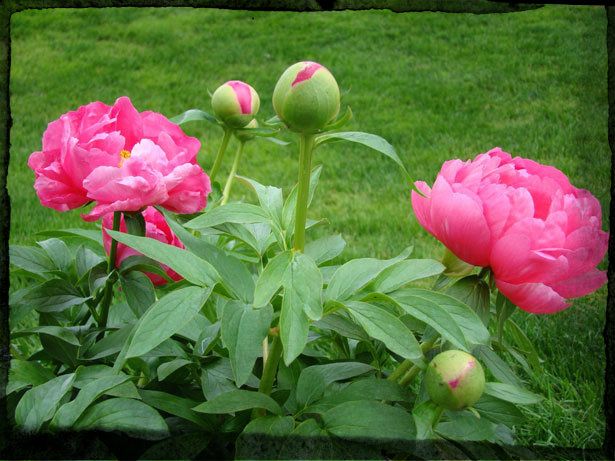 Pink Peonies
It was a special time and in stuck in my memory forever. I remember seeing the ants on the buds...they are part of the blooming process. And the beauty of all of the plants growing in the yard. The times my Dad mowed over them and my Mother upset that he did. The people who stopped by our house and others to purchase that beauty for their loved ones lost.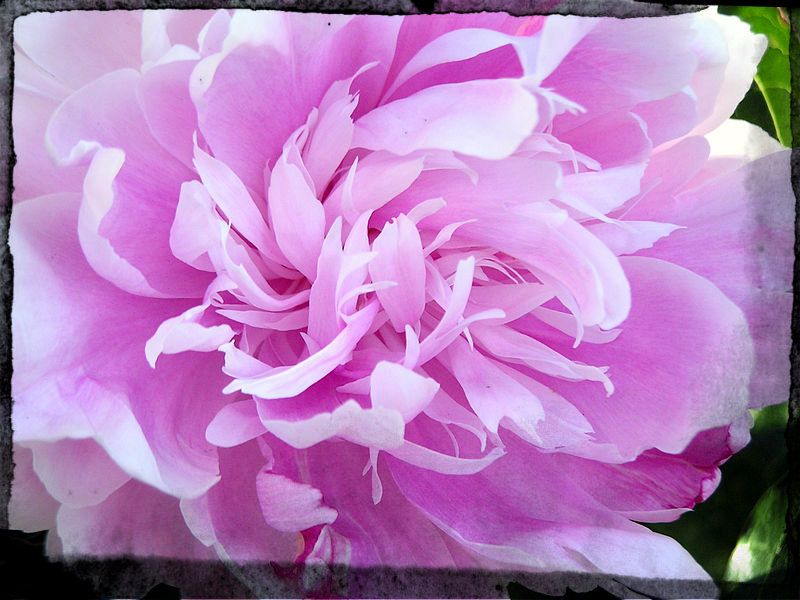 Pink Peony
Peonies will always hold a special place in my heart. Another blessing to be counted as we approach Memorial Day!