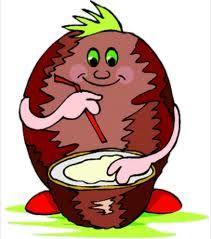 Tantalizing aroma...tempting sweets...too hot to be baking in Arizona - so what's going on in Pixie's Test Kitchen? Remember when
I posted about my names
? I love to change into different personnas from time to time. So, Pixie's Test Kitchen...was baking brownies to perform a little test on two brands of Coconut Oil.
Since I have been doing research on Coconut Oil in the last couple of weeks, I have acquired 3 brands of the stuff. After reading books, blogs, and articles on the subject I was pretty sure I knew which would be the winner of my little blind test.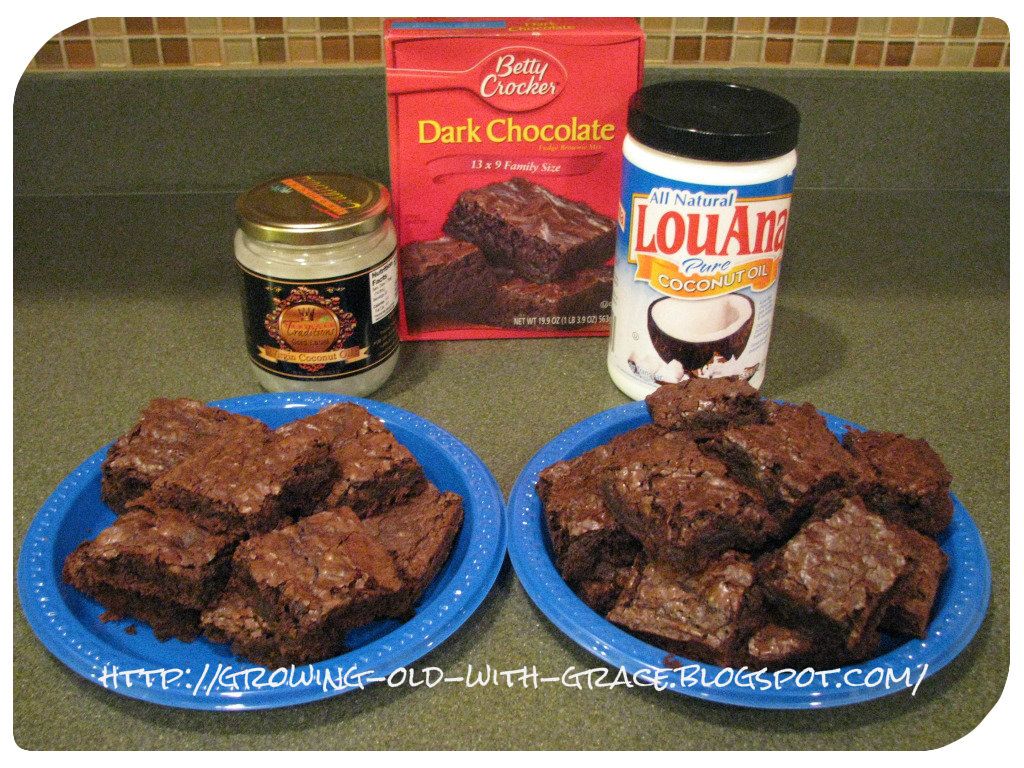 Asking HB (HoneyBunny) was a no-brainer. He may be diabetic, but that hasn't turned off his sweet tooth! He tasted a small sample from each batch. His consensus was that one was definitely coconutty in taste. It was very noticeable, but tasty. The second one also had coconut flavor, but it was not "in-your-face" taste. It was milder and also delicious.
Then I trotted across the culdesac to take blind samples to my neighbor, friend, BFF, Pandora. I hope you have visited her blog -
Pandora - Out of the Box
. She is a Christian, a poet, a photographer, and a wonderful writer. Anyway...she had one brownie from each batch, but didn't know which one was what. Here is her response:
Okay.

On the red plate marked TT, brownie was chewy and had good flavor.
On the yellow plate marked LA, brownie was lighter.

Flavor was good, but I could taste coconut.
I guess I'd have to say that I couldn't pick which one I liked better--sorry!

But did I help????
And, folks...that is exactly what HB and I thought. We liked the flavor of the first batch, which was the Lou~Ana brand, but we also liked the milder tasting batch made with Tropical Traditions. It's a toss-up!
From my research I have learned that what we buy in our local grocery stores is often not as fresh as what can be purchased online. I believe that explains the stronger flavor. I'd say it is a matter of preference and budget which one a person uses.
Watch for more on Coconut Oil and my research on the subject on my other blog -
The Thrifty Frog Blog
. I'll be posting this topic there going forward. It is such an interesting subject and there are so many aspects to it! Stay tuned! I will have a Giveaway there soon!