A few Plum Crazy Ladies (my Red Hat chapter) picnicked with the Pacas this weekend. It was so exciting! I had never met an alpaca before and really knew very little about them. So, when Lisa, one of our own invited us to tour the
Thunder Mountain Alpaca Ranch
(her ranch), I was really looking forward to the adventure!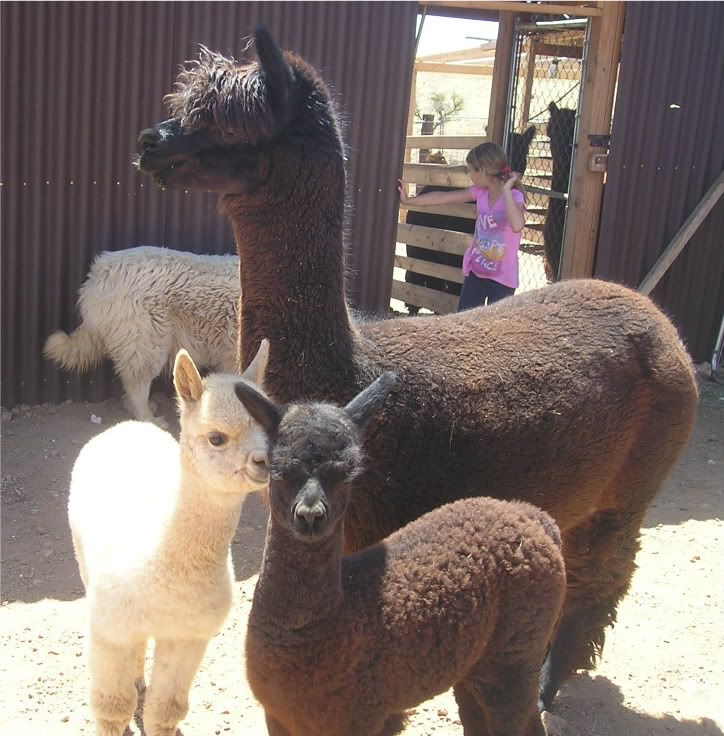 Mama alpaca and 2 cria (babies)





I never dreamed we would be going into the pen with these fluffy charmers who look just like a stuffed toy! These are docile, friendly, curious animals that welcomed us as if we belonged there with them. We fed them out of our hands and felt their wool....ohhhhh, soft as you can imagine, only softer! And, thick! These are huacaya alpacas.



We had them eating out of our hands!
One of the females was a real ham! Every time I aimed my camera, she stepped right up to me! It was hilarious. She just posed as pretty as can be.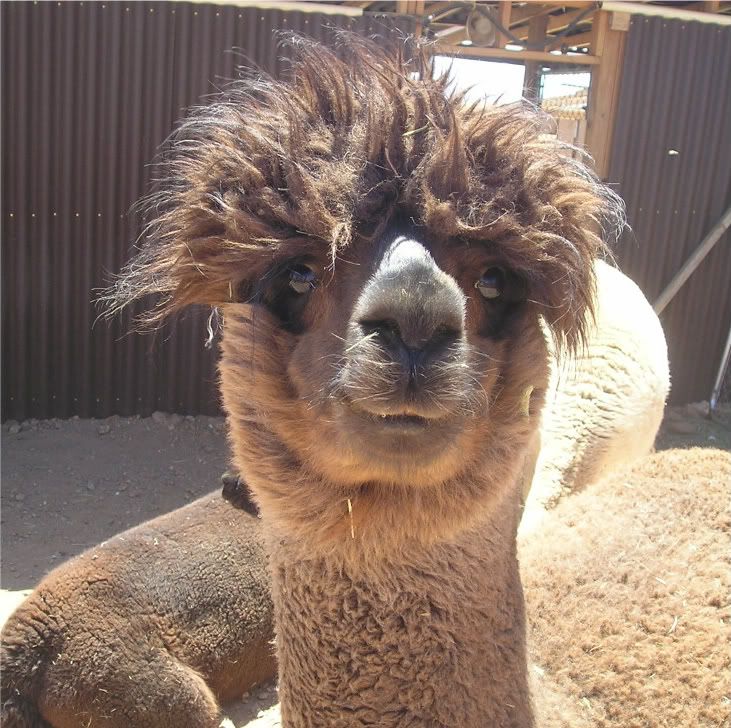 Ahem...aren't I gorgeous?





There are fifteen alpacas on this ranch, I believe. The "guys" were in another pen while we played with the ladies and babies. They seemed slightly curious, but mostly just hung out doing whatever pacas do.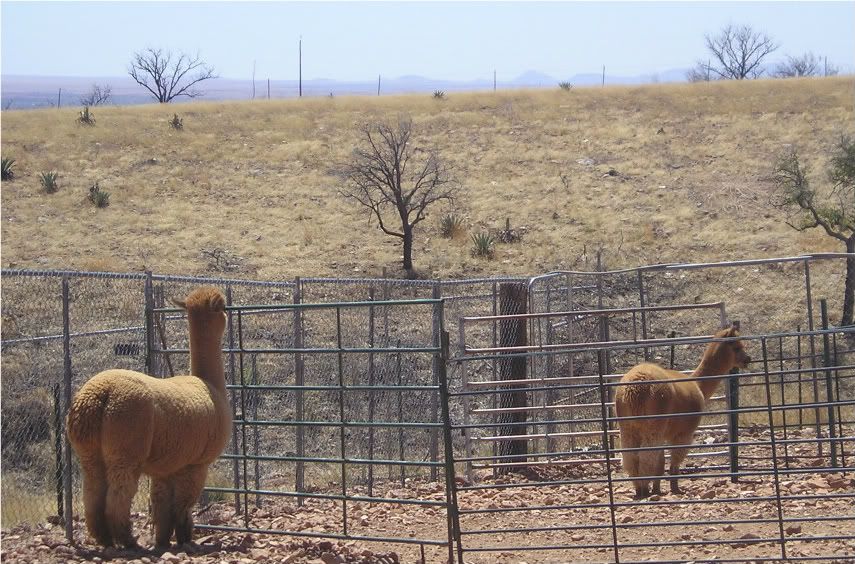 We got a quick lesson in carding wool and making felted soap before we went in for lunch. It was too windy to eat outside under the canopy.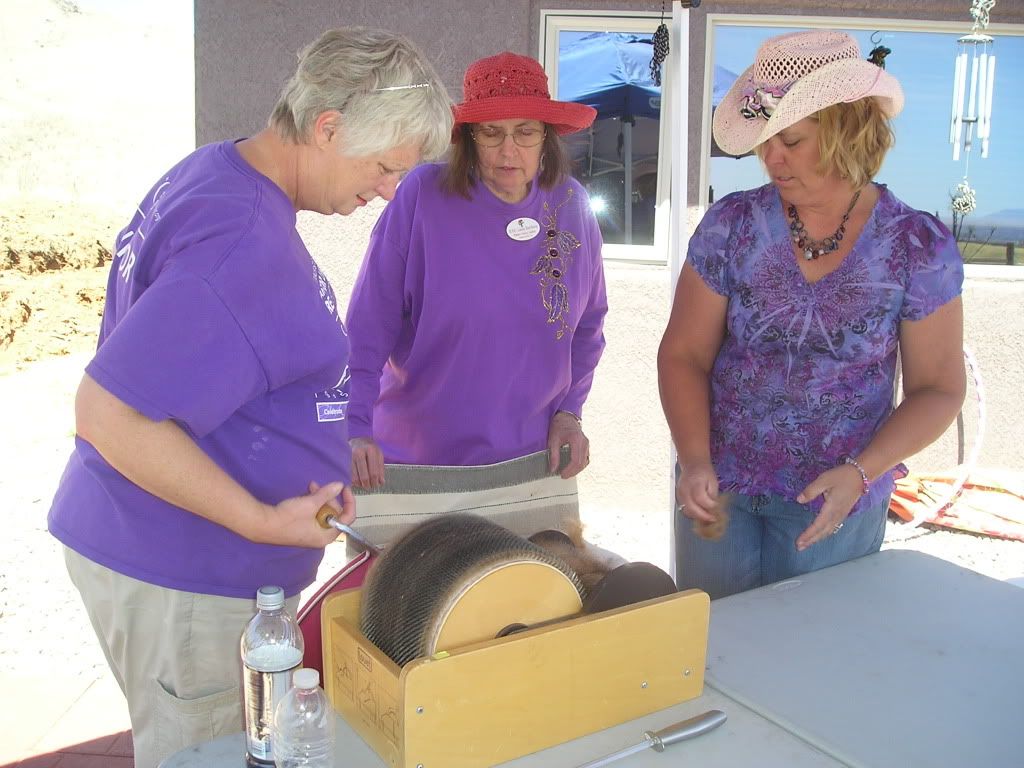 Carding alpaca wool
There are also two Maremma "guard" dogs and two pet goats living on this ranch, as well as four little chicks. We got to meet everyone.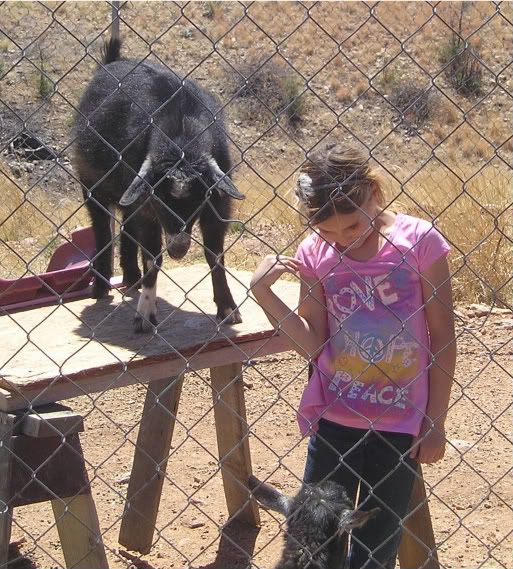 Two little goats and Lexi





Before we left, we had a hula hoop contest. After seeing the photos, I am sure you will be able to pick the winner! It was fun, we didn't throw anything out of place and we managed to keep the hoop spinning a few times before it fell in disgrace!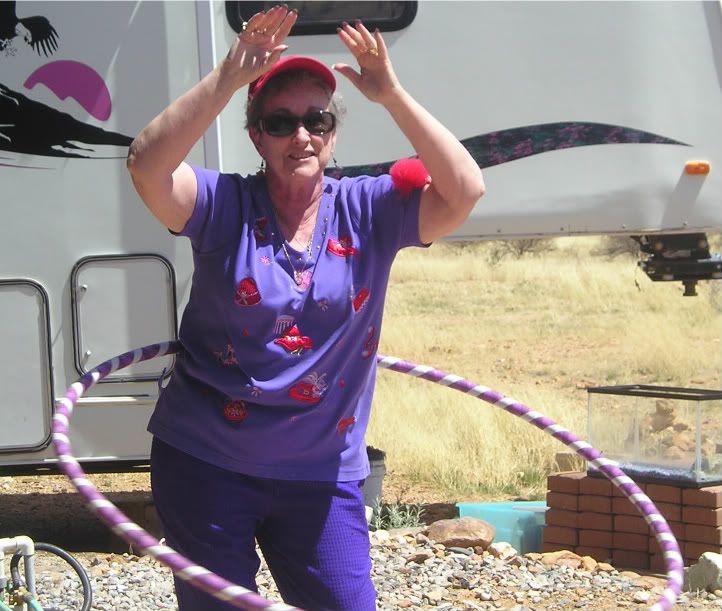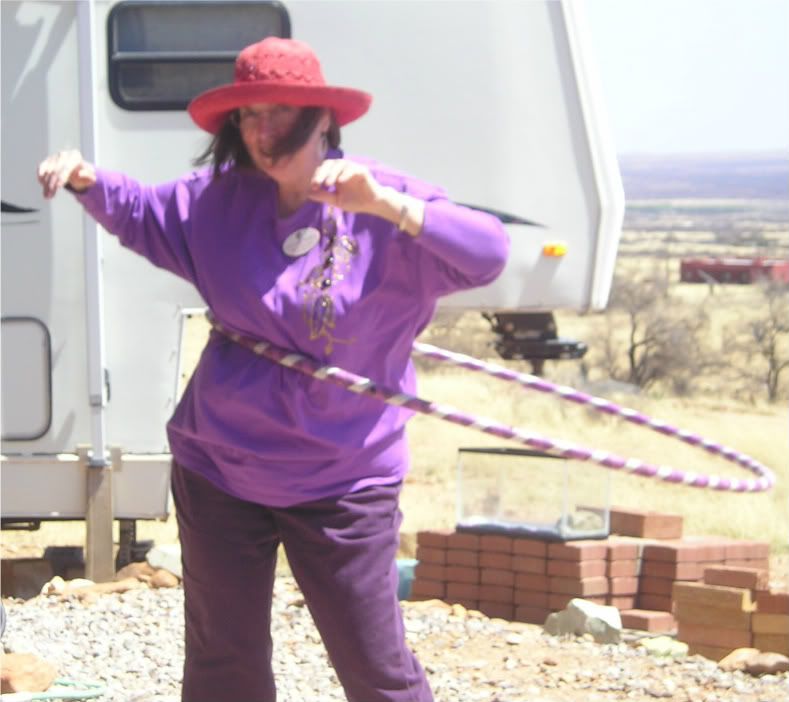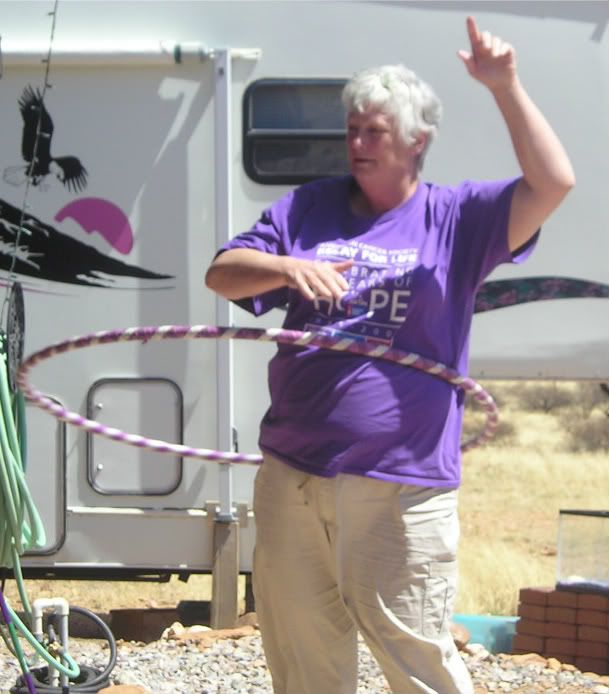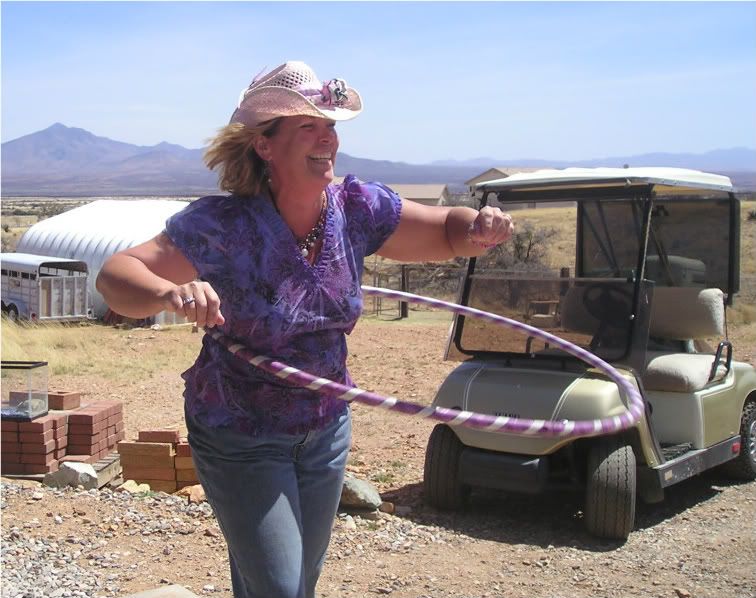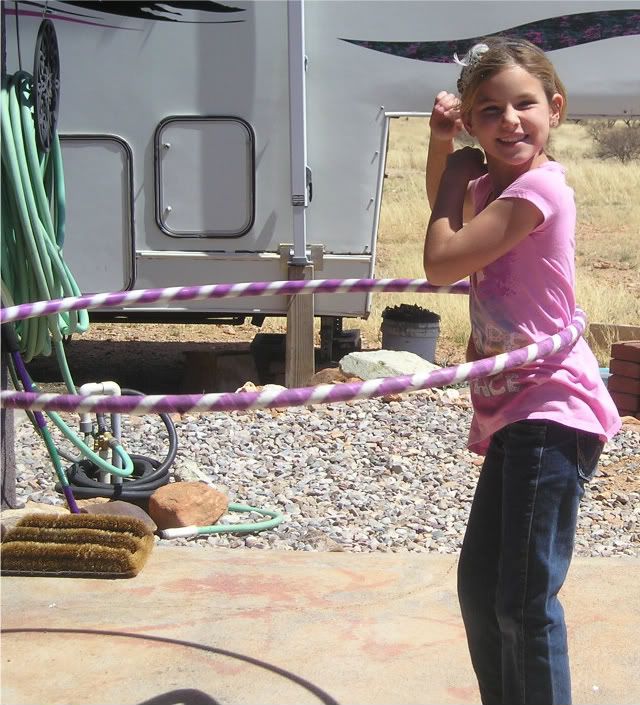 This last photo gives you a little more information about alpacas. What a fun and educational day! I'm glad I could take you along via my blog! (Just for reference, just behind the out building and the golf cart is the Border fence along the US & Mexican border.)