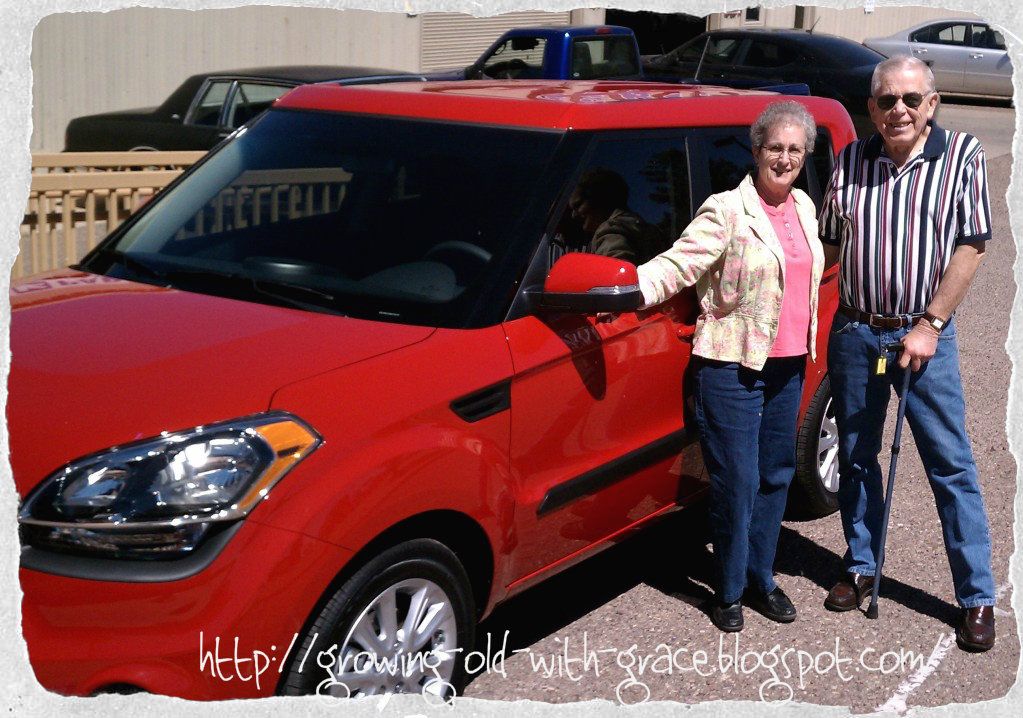 With HB (HoneyBunny) by our new car!
Don't you just love my "Little Red Hat Box?" ( I copied the name from my friend Liz!) This is our/my new car! Brand spankin' new, 2012 KIA Soul. The color is called "Molten," but I prefer to think of it as Red-Hat-Lady Red! Fit for a Queen! Oops...shhhh! I neglected to tell our salesman that I was Royalty! Oh, never mind, he probably noticed right away! (chuckles)
So, you say...that's nice, they got a car...yawn. But, wait! This is noteworthy for us ~ to have a good experience with buying a car. I need to preface this by telling you that we had a good experience buying our Hyundai from this same dealer ten years ago. However, our salesman this time around was outstanding. His name is Nick, at Lawley KIA in Sierra Vista, AZ. Nick made this process pleasant, easy and painless from start to finish. We loved that there was none of that often seen game-playing with the numbers and extras. We never once felt like we were being pressured to do anything. Nick spoke to both of us ~ important, because many salesmen tend to not talk business with the woman! He gets huge brownie points from me for that!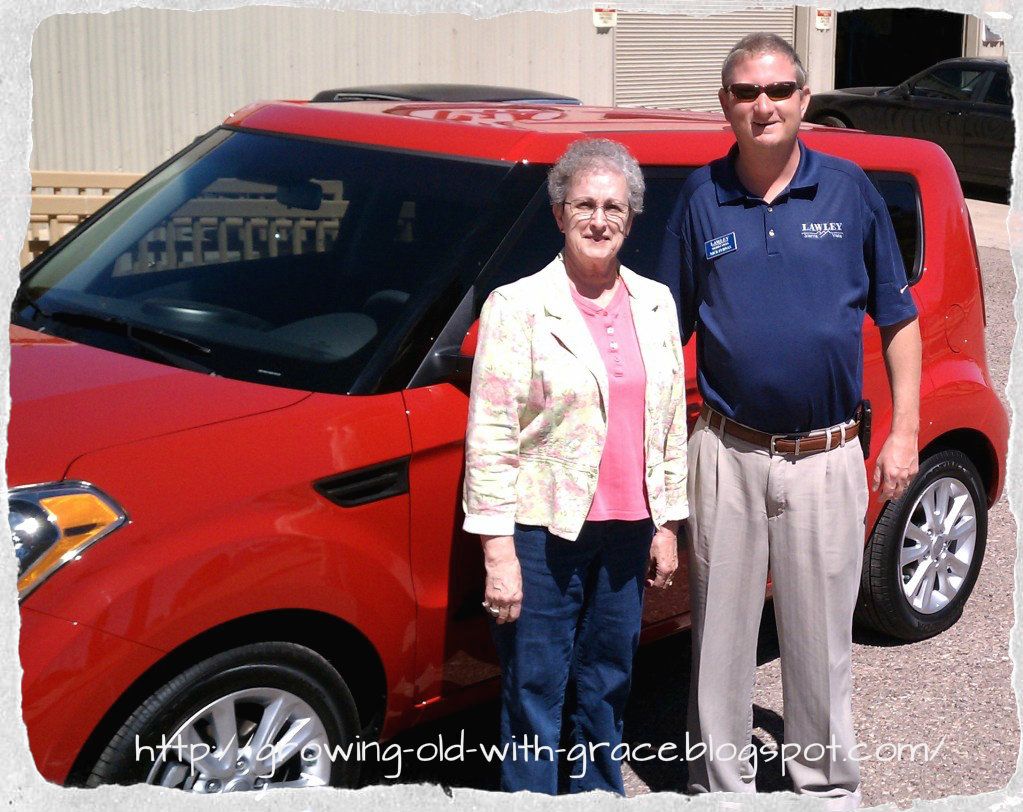 Me with Nick Furnas, our Wonderful Salesman!
The KIAs seem to be flying off of dealer's lots right now, so, when we showed up to meet with Nick, we were told there weren't any for us to test drive. Would you believe that the Mother of another salesman let us test drive the one she had just bought? Yes, she did! This gracious woman trusted total strangers with her new red Soul. Wow - would I have said "yes" if it were me? I hope so.
We loved it, signed the paperwork and the next day a driver was sent to the Phoenix area to pick up the only red Soul in Arizona! Wow, again! When we picked up the car it was full of gas, washed sparkling clean and Nick showed us how to work all the bells and whistles. There are a lot of them. Then, off to the service department to schedule a 3-month service, and parts to order a dash cover. Red Carpet treatment all the way! Yes, I am sure he knew I was a Red Hat Queen. (giggle)
Then, off the lot we drove, smiling all the way home! We would be out on a little road trip right now, but we are waiting for a delivery that we need to be home to accept. Meanwhile, I am putting all of the "cargo" that we usually carry in the trunk, in the back behind the seats. Making it mine, I guess you'd say. The road trip will come later.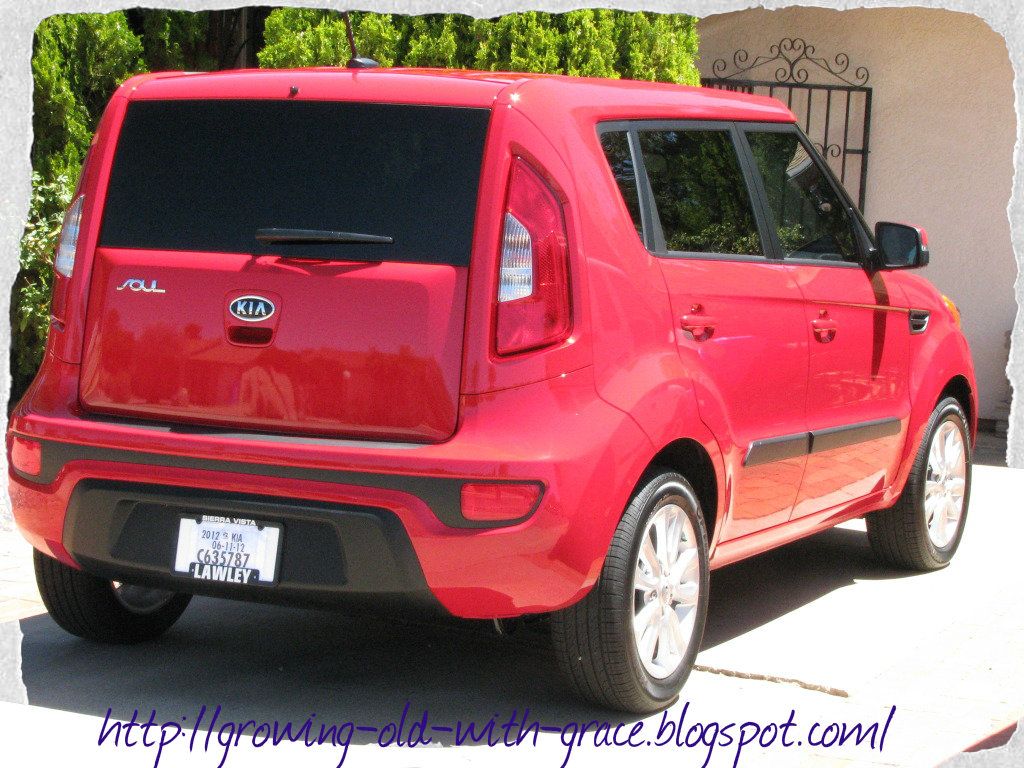 This has been a good week and a good experience ~ a blogworthy experience to be sure! How is your week going? Have you had any blogworthy experiences to shout out?