At last, the back splash is going up!
Okay, I confess...I hollered "Uncle" on the back splash. I decided I just didn't have the energy or oomph to tackle the job! So, I asked our Friendly Fix-It Folks to put it up for me. I had all the stuff needed except my "Mojo!"
So, Kenda spent two days doing what I had put off for two+ weeks! She put the tile up on Day One, with me peeking in with my handy dandy camera a few times. Well...I just had to ogle over the new look going up! I was so excited!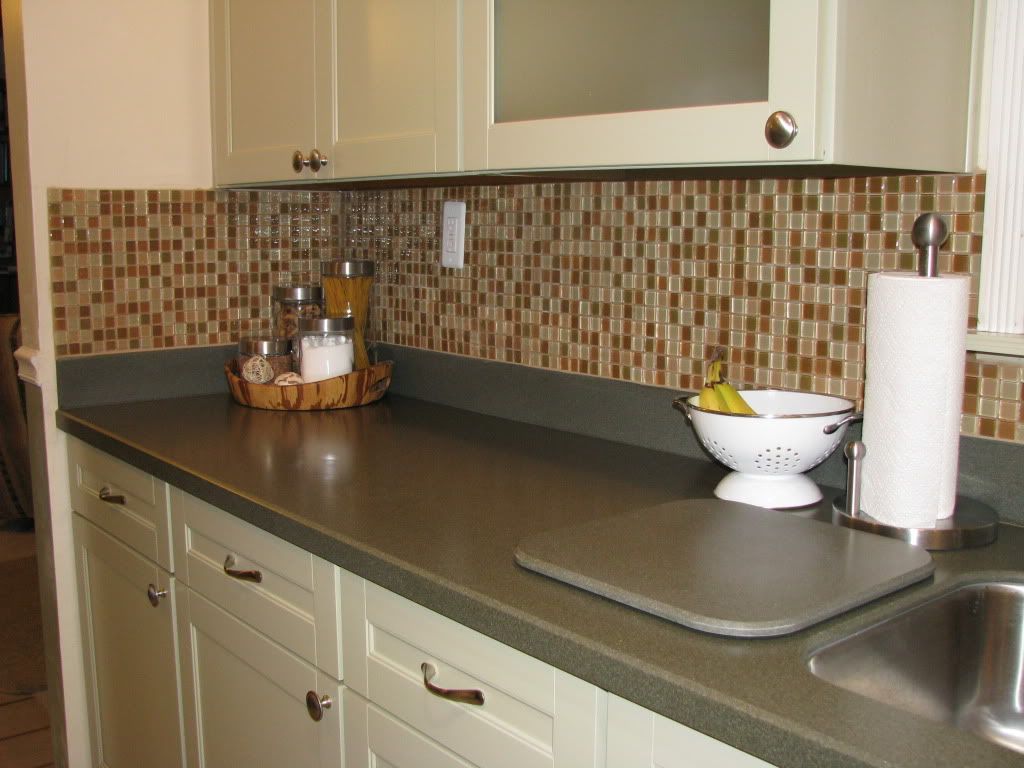 Day Two was for grouting the tile. Once that was done, and wiped down, she was done. Poof! Finished! I wiped down the counter top, put back the canisters, bread box, etc, and Presto ~ a brand spankin' new kitchen to admire!
There is still one teeny little thing to finish...that I carefully left out of the photos. I still need to paint the trim and the pantry doors. But, I promise to get it done! Fer real! But, in the meantime, we are thoroughly enjoying our new kitchen! Do you remember what it looked like before?? You can see the progress
here
,
here
,
here
,
here
, and
here
.
Here is a before, and a before that photo!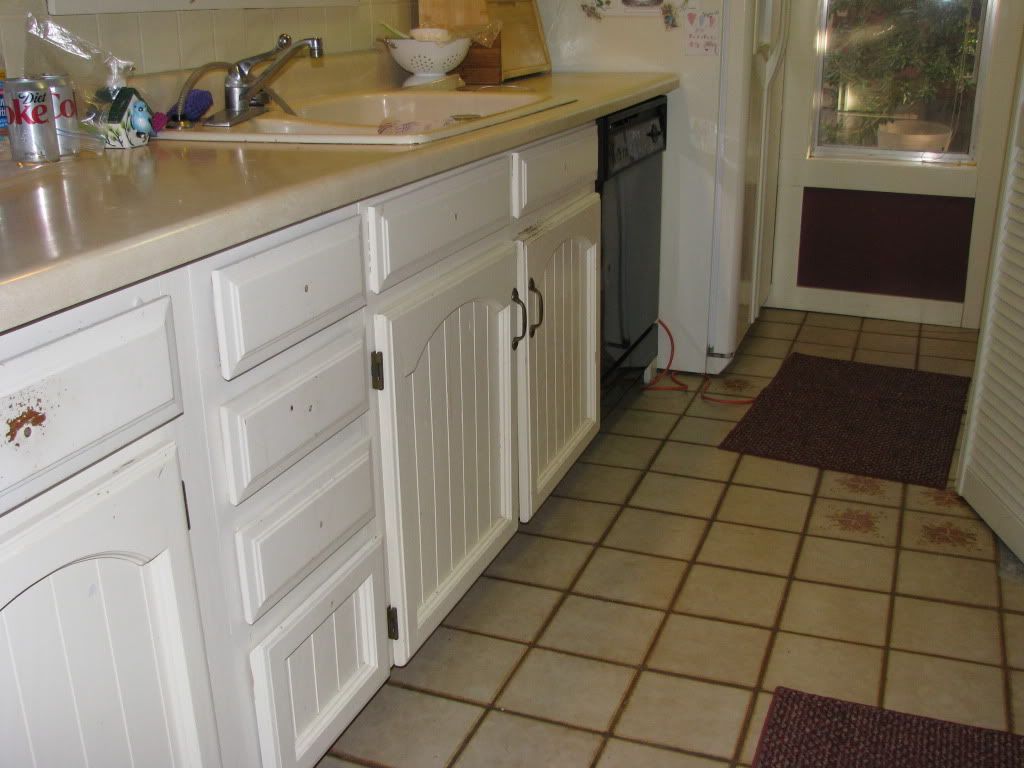 Before today's redo
Waaayyy Before
Oh, My! I just l♥ve it!
It's been a long wait, but having you all with me along the way helped the time pass more quickly! Thank you for all of your words of encouragement and your friendship during our time of stress. I sure don't recommend doing a major redo like the kitchen at the same time hubby is experiencing serious health issues. But, we are through one phase, and expect some progress on the esophagus problem next week. I'll update you when we know more.
Hugs,