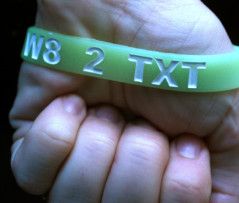 What is
W82TXT

?

W82TXT (Wait to Text) - W82TXT is a community awareness campaign, to encourage drivers not to text while behind the wheel.




Texting while driving is the most dangerous form of distracted driving. In fact, the National Highway Traffic Safety Administration (NHTSA) says drivers who text, are six times more likely to cause an accident than intoxicated drivers. This scary statistic is perhaps because when texting, the driver's steering capability goes down 91%.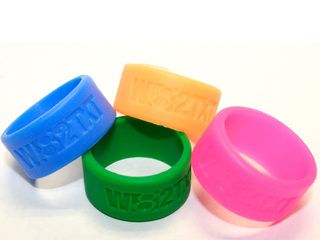 The
W82TXT
thumb bands are being distributed and worn as a reminder of the
W82TXT
message.
Last week, my blog friend, Ginger Knox, of
Savannah Granny blog
, was interviewed by local media. She talked about how texting while driving has affected her family
twice
! Click on the link below to see the video.
Subway campaign urges students to W8 2 TXT
We all need to do our part to get this message out there! Forty states have laws against driving while texting. My state, Arizona, is one that does not. I see people of all ages talking and texting with their phones while driving! One thing I am certain of...I don't want to be anywhere near those drivers!
Please help
spread the word
, become an activist, get on your soapbox...whatever you need to do.
There's nothing that you have to text that's more important than your life.
Will you take the pledge?