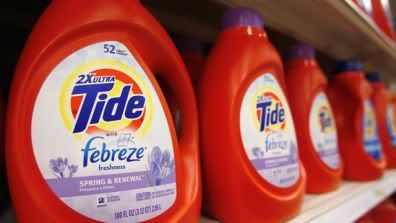 Have you heard this??? What will they think of next? Will we have to buy our laundry detergent on some street corner from now on? Take a peek at this video and you'll see what I mean!
Tide Detergent One of Most Shoplifted Items | Video - ABC News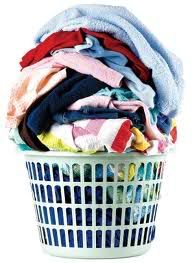 To be honest, I'd much rather they steal my laundry instead! I don't know how it piles up so quickly! For months now, I have suspected that my neighbors toss their dirty clothes in
my
basket when I am not looking. Funny, tho', everything seems to fit and look like our stuff. It's a mystery!
Perhaps while they are on the case of the stolen Tide, they could check for fingerprints in my laundry room!