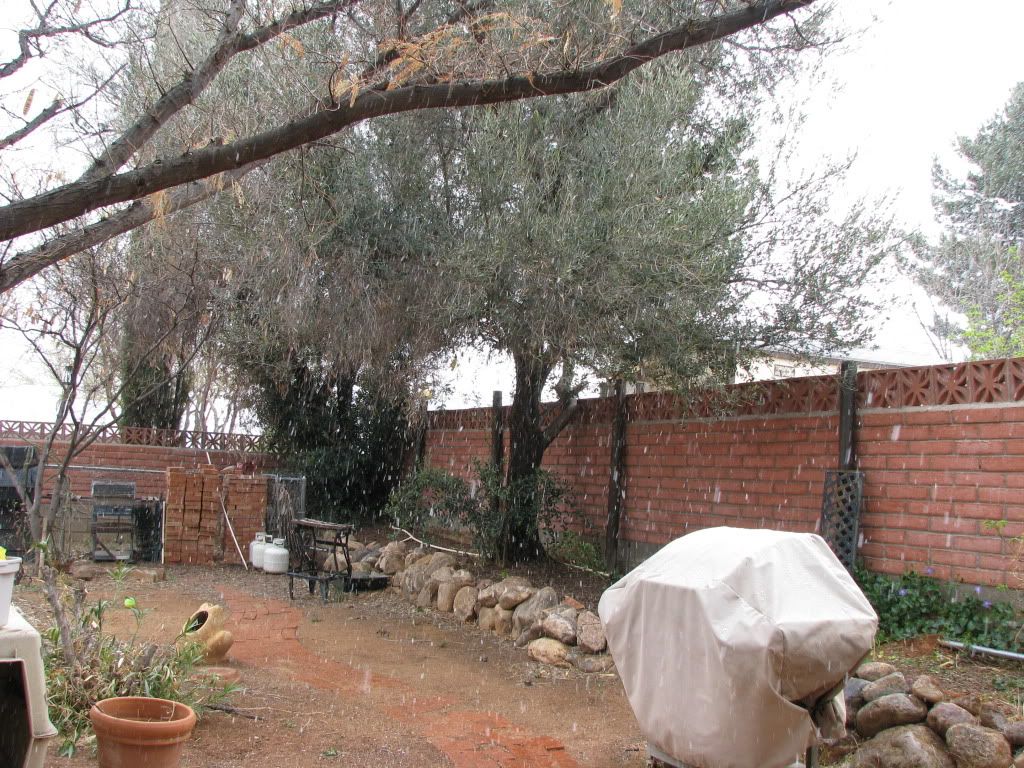 Snow in March
When my neighbor, Pandy, called to let me know it was snowing today, I rushed out back with my trusty ol' camera! If you get out your specs or your magnifying glass, you can probably see the gently falling flakes floating from the sky in my photo above. If your eyes are like mine, you'll need to take my word for it!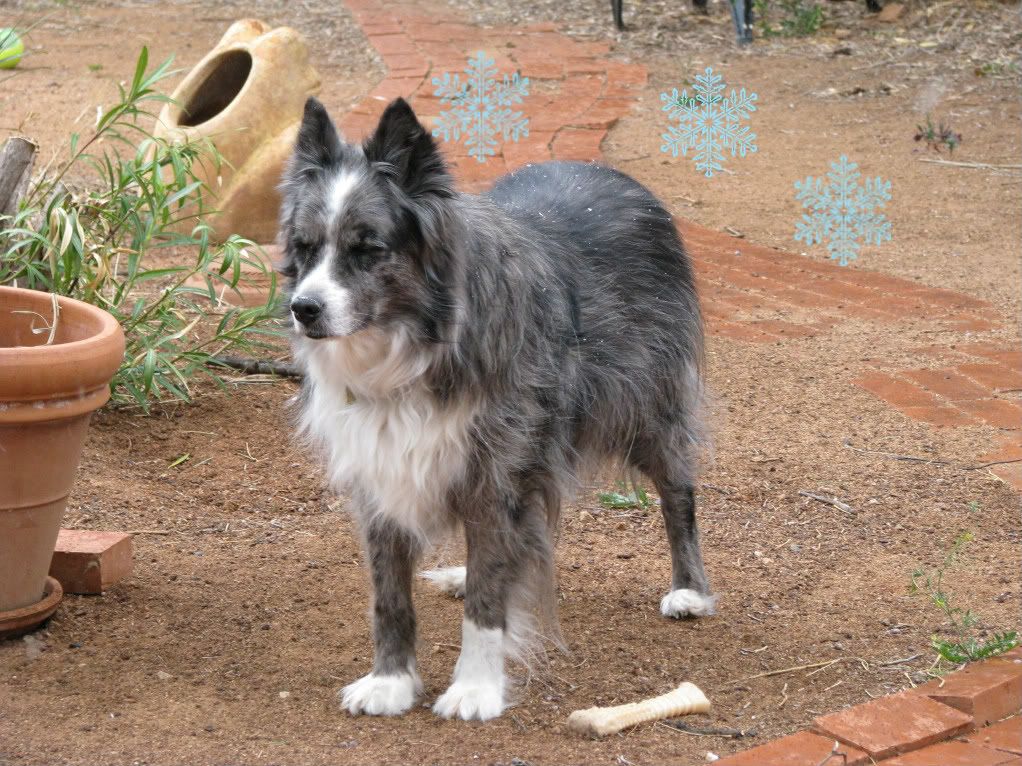 Moses pondering the white stuff falling from the sky
The dogs went out with me, but Jacob didn't think snow was so special. Moses gave it some thought and decided it wasn't so bad, tho' he did close his eyes for the photo! Look! You can even see (maybe) a few white flakes on his rump!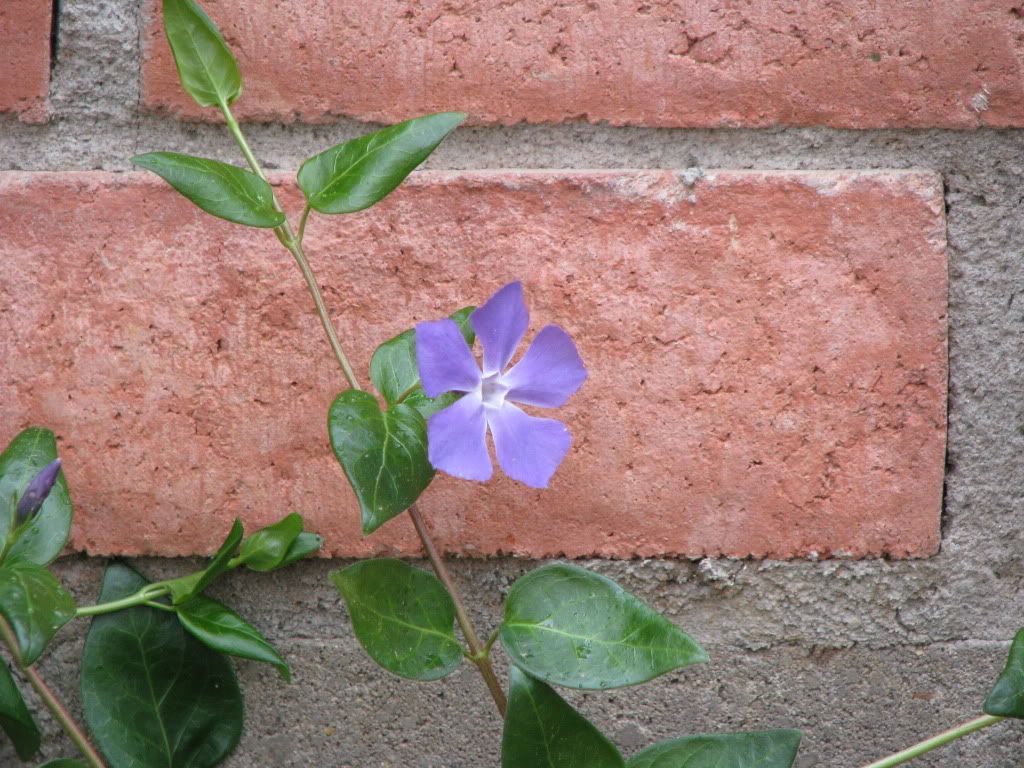 Garden Interloper too pretty to weed out!
While I was out (getting snowed upon, remember) I noticed something blue in the corner of my vision! Morning Glory vines that should have been pulled awhile back were blooming and looking all pretty in spite of the weather!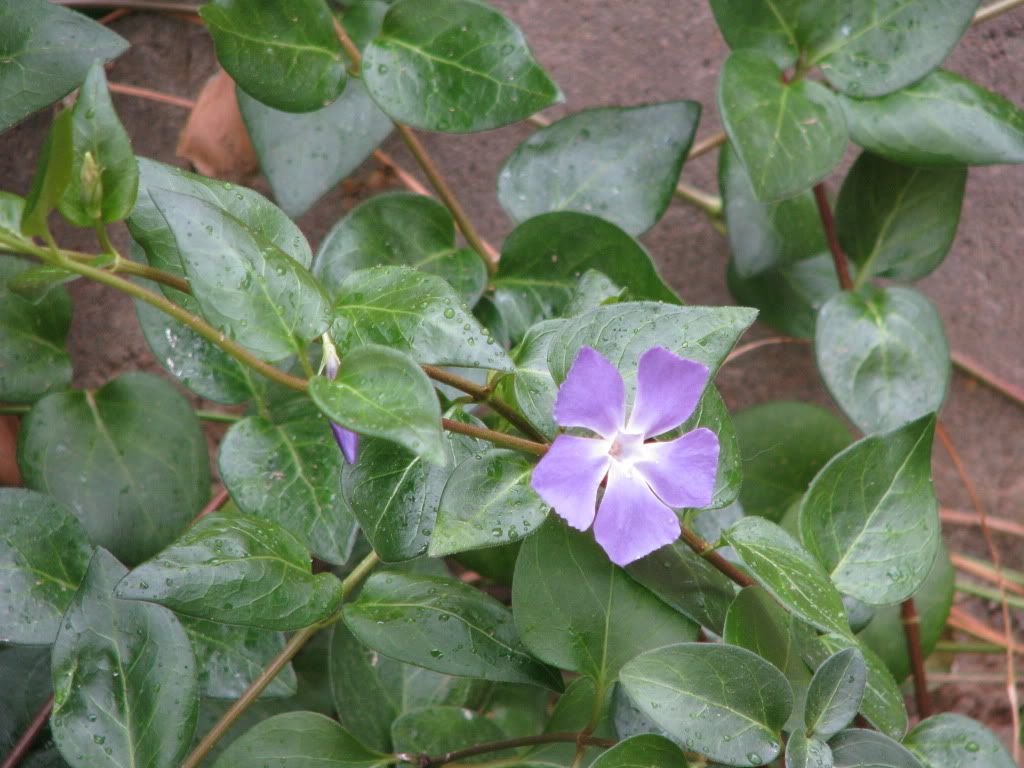 My day has been blessed in many ways already this morning! I hope your day is as well!