Today's progress in the kitchen - the new tile floor has been laid and grouted. While we are admiring the new look, we are scheming to try to find a way to get the rest of the tile put down in the other areas sooner rather than later. The old tile definitely looks grungy and uglier than ever next to the new!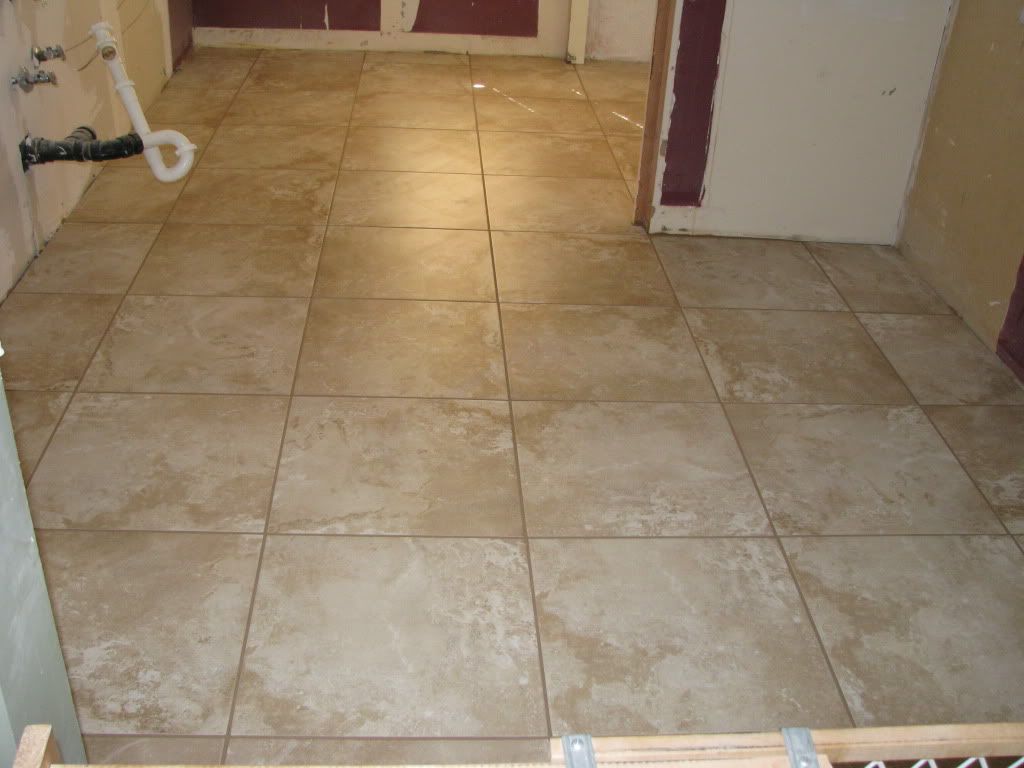 New tile installed
It is still a construction zone around here and will be for another two weeks I am guessing. The cabinets will be delivered Tuesday and installed by the end of next week. The following week the counter top folks come to measure and install. Then, plumbing sink, installing the disposal, trimming the window and pantry and putting the appliances back in place.
Whew...I think I see the light at the end of the weeks long tunnel! I can't wait till I have a brand, spankin' new kitchen!