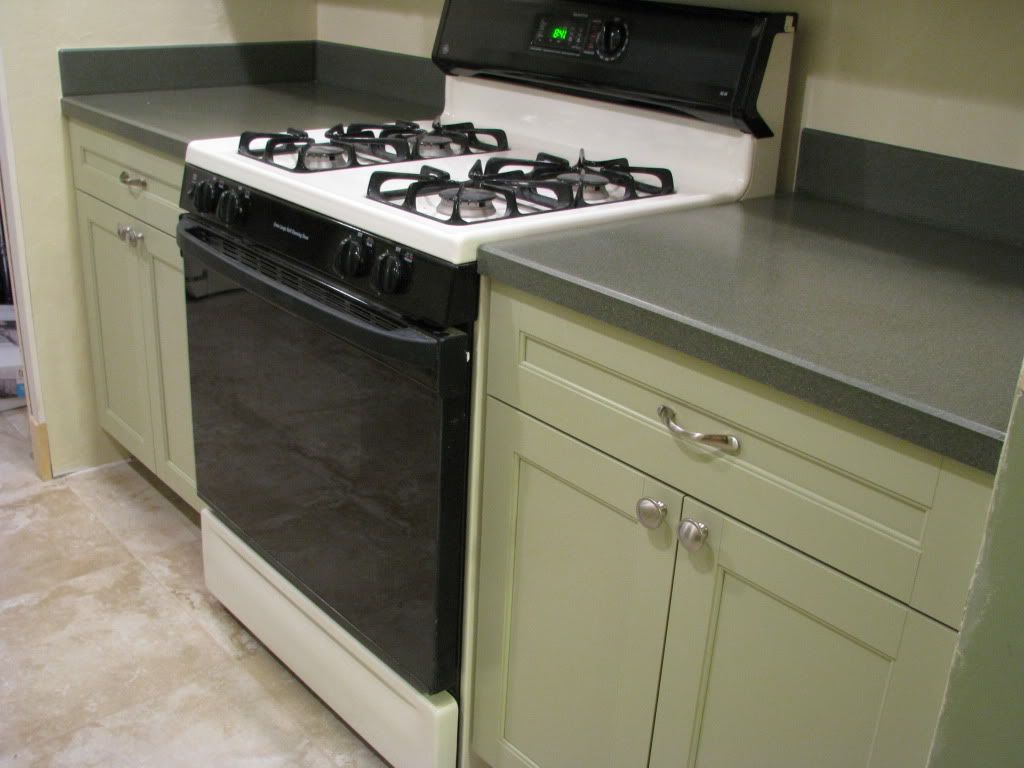 Moss is the color of the counter tops
Beach
(looks more like guacamole) is the color of the cabinets
Cornerstone (pale yellow) is the color of the walls
At long last, my kitchen is back in use! I have gas for the stove, water for the dishwasher, a sink and faucet with running water...and counter tops!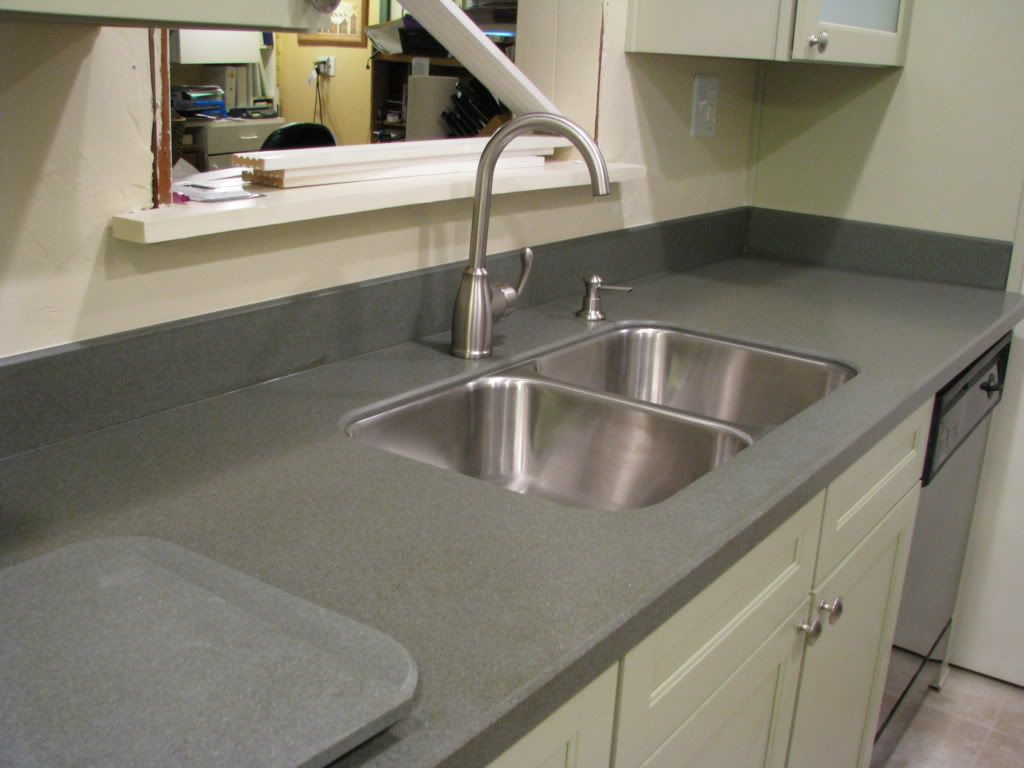 There is still some
trim
to put up and paint and I need to find
back splash
and install it. I am in quite a quandary as to what color to select. I like the glass mosaic tiles, the small squares. At first I was thinking green/clear/yellow would be good, but now that I see the new kitchen, I am wondering if what I really need is a
contrasting color
that will pop when it goes up! What would
you
suggest? I could really use some help here!