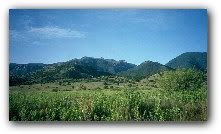 Huachuca Mountains
The first impression I had of Arizona was dry, hot desert with Indian Reservations and no grass! I wasn't eager to move here, but my job opportunity was here, so this Midwestern-raised gal faced the unknown and made the move. I wondered how any sane person could actually like a yard full of rocks and no green grass in sight!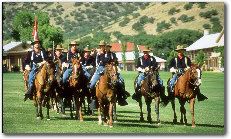 B Troop 4th Cavalry - Ft. Huachuca, AZ
After exploring my surroundings, I discovered this area is chock full of history of all kinds. The Spanish came through here (Coronado and Father Kino, for instance), the Mexicans lived here when it was part of Mexico (later to be part of the Gadsden Purchase), and the Apache (Geronimo, Cochise and others) were fierce warriors against the soldiers stationed here at Ft. Huachuca, Ft. Bowie and other frontier forts. And, of course, the settlers, some of whom struck it rich in Tombstone in the mines.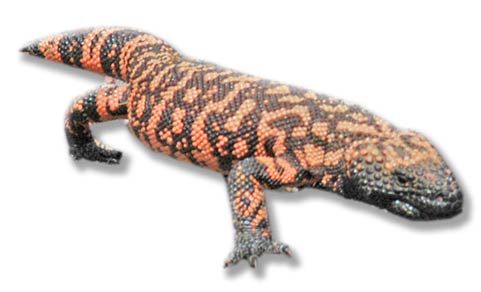 One doesn't live in the desert long without learning about all of the critters that dwell here. There are rattlesnakes, gila monsters, lizards, geckos, tarantulas, scorpions, spiders, centipedes, and more. Some are venomous, some scary-looking but harmless. There are bears, mountain lions, bobcat and coatimundi in the mountains. There are beaver living near the river.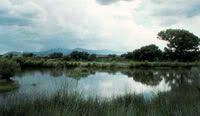 San Pedro River (Riparian Area)
That's right...there are rivers in this high desert country! The San Pedro is the nearest to where I live. It runs underground part of the year, but as you can see above, other times there is visible water...enough that some beaver were transplanted here a few years ago.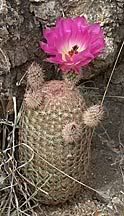 Rainbow Cactus
Perhaps most surprising to me was the beauty of the desert. After the rainy seasons the cactus bloom with beautiful blossoms in pink, red, white, yellow and the wildflowers pop up everywhere! It is a sight to behold. It only took about a year for me to become a card-carrying desert rat, bragging about the gorgeous sunsets to everyone who would listen. Now I can't imagine living anywhere else.
Have you ever been pleasantly surprised when your first impression of something turned out to be totally wrong?