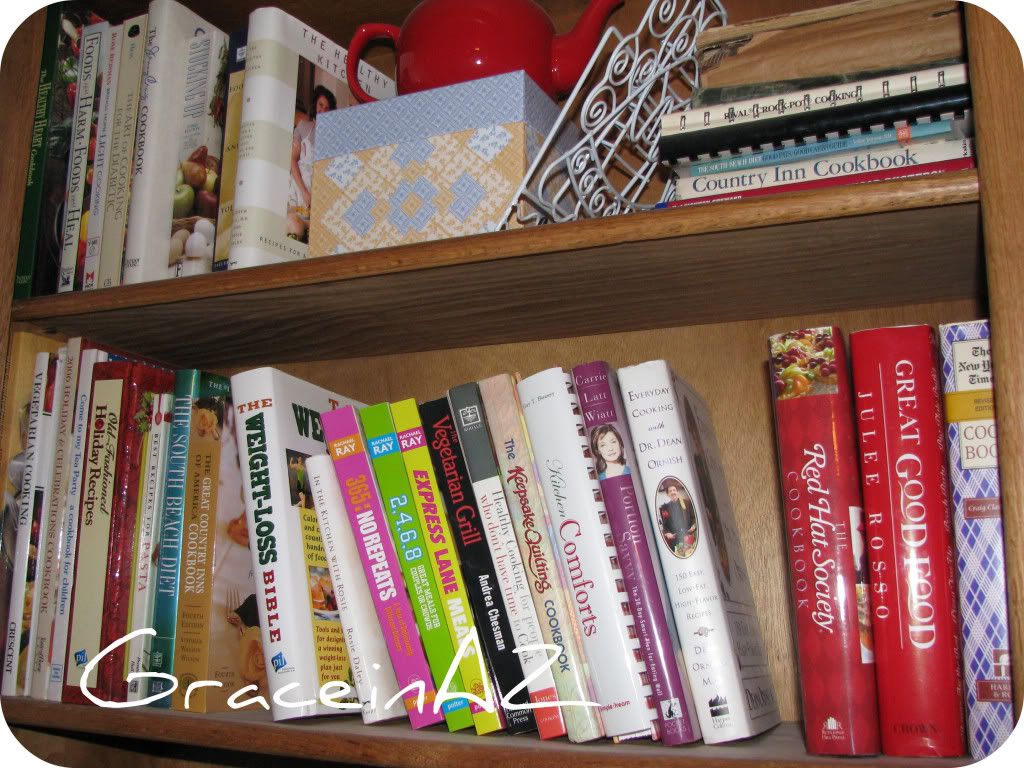 Have I ever mentioned that I collect Cookbooks? Well, I do. I have one entire seven foot bookshelf full of them. There are books by Rachel Ray, Taste of Home, Better Homes, Betty Crocker. Also, spiral-bound friendship cookbooks, Diabetic How-To's, Slow Cooker Meals, Dessert and Red Hatter recipes, & Vegetarian collections.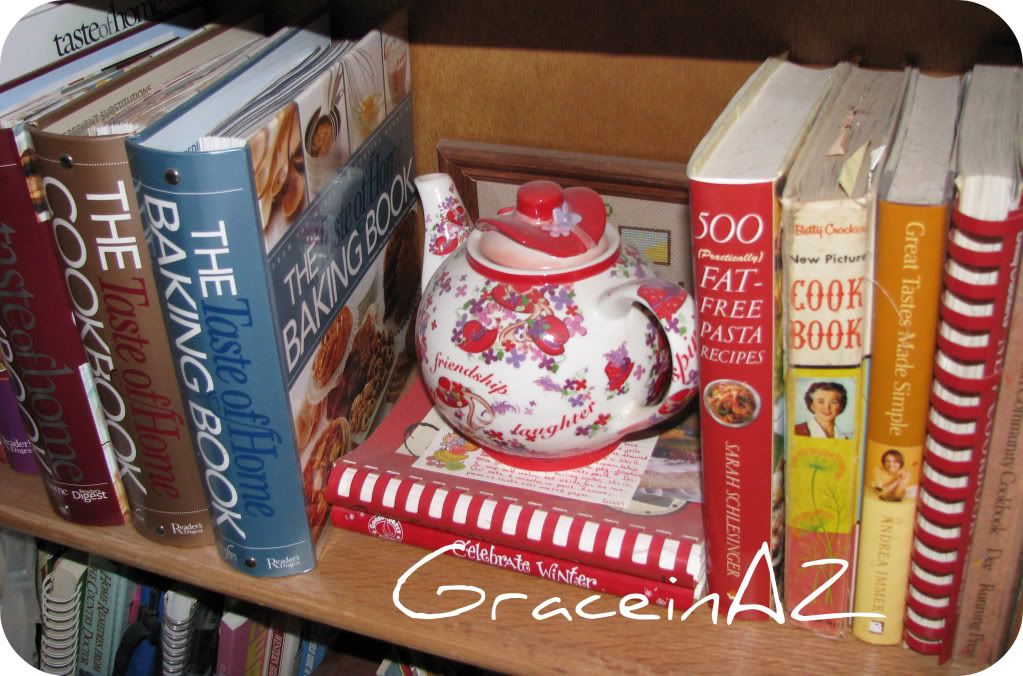 That's quite an assortment, you say. Yes indeedy...it sure is. She must be quite the cook you say. Not so much, says me. I have a secret. I rarely even use the cookbooks. Yeahhhhh...I like to look through them, and place them back on their shelf and admire my collection. I'm really a lazy cook...choosing to fix quick meals from the freezer. Fortunately for me, HB (HoneyBunny) does not mind.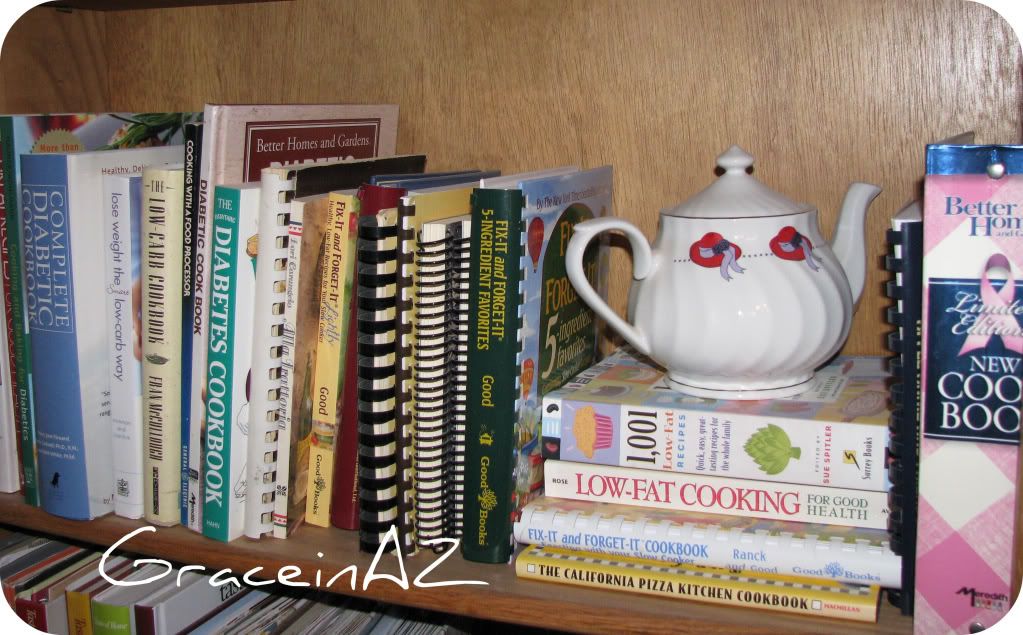 I dream of being a world-class cook, but in real life, I have to admit I didn't like my kitchen much, so I didn't want to spend time in it. Besides, HB often helps, and our galley kitchen is a one (you-should-pardon-the-expression) butt kitchen! One of us ends up grumpy and it is usually me, so I avoid spending the time it takes to create a luscious meal from scratch.
Maybe once our kitchen remodel is completed I will change my mind. I'd like to think I will fall in love with my new kitchen and want to live there forevermore! A girl can dream, can't she?
What's your kitchen secret?