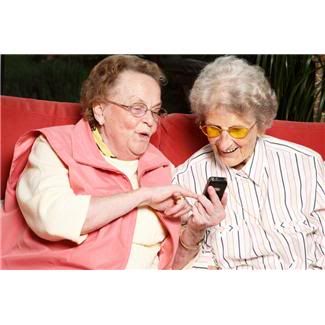 Sometimes my blog ideas just pop up out of nowhere...or jump out at me from something I read or hear...or form in my head while I am busy with other things. This is one of those times. Last week my sister commented that my hair looked thin and was I doing anything about it. Today I visited
fabgrandma's
blog only to find the subject was...you guessed it - thinning hair!
My hair has always been fine. You know, not fine, fine...but fine! After I had my children, it started thinning on top of my head. Back when we ratted our hair, I could cover it and it wasn't noticeable. In the last several years I have worn my hair short and curly and anyone can easily tell my hair is thin on top. I have never been very self-conscious about it, however.
When my sister asked me about it, I decided to listen to her and to do some research on the subject. Let me tell you...there is so much information online that it just boggles the mind! There are products that are "clinically proven," some may cause sexual dysfunction, (like that isn't already a problem for many of a certain age and who needs to hear that!) and another says it can create "a healthy environment." One has a "three tier system," another is an "all natural food supplement," still another is touted as a "nurturing shampoo." If you care to go to war over the issue, there is a product that will "combat hair loss!" Some are "hair-thickening," another "targets only graying, gray or white hair."

After reading all that, I researched biotin, a vitamin (Vitamin H) that is involved with the production of energy. One of the areas this vitamin helps with is...TA DA...hair loss and thinning hair! My sister says she has been using this daily and it is helping her grow new hair. Yep...little fuzzy hairs coming in! And, like her, I prefer not to add more chemicals to my body, so I have decided to try this vitamin H and see what happens. (Let's hope I don't break out in a horrible rash or something!)
Let me state very clearly here that I am not a physician, do not have a medical degree, nor am I the FDA. This is strictly my own opinion/research/ideas. No one should start taking a supplement or any other product before consulting a physician.
Do you have thinning hair? Have you tried a product or supplement that has helped you? Since stress, diet and hormones are common causes of hair loss and thinning hair, this is likely to be an area of concern for many of us. Perhaps we can help each other or at the very least, let our bloggy sisters know where to buy a funky cool hat to hide under!