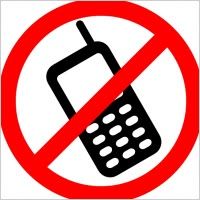 It's Wednesday, but I can't be wordless today! My bloggy friend
Ginger
, from
Savannah Granny
, has a warning for us all. I feel compelled to repost her post here to help spread this important topic to all of you. And, to ask you to keep her family in your thoughts and prayers after what they have been through! This story will touch your hearts and I hope will encourage us to do whatever we can to stop this dangerous practice that is robbing us of our friends and loved ones!
Thank you, Ginger, for sharing your pain with us in order to give the blog world a wake up call and a call to action!
Here is Ginger's post:
TO TEXT AND DRIVE OR NOT!
2009 Volkswagen Jetta before texting
2009 Volkswagen Jetta after texting
November 16, 2009
If you text or read texts while driving
The photo above is my daughter's auto after being
being hit from behind, while she was sitting still, by a driver texting.
The driver never attempted to stop before impact.
2011 Ford Focus before texting
2011 Ford Focus after texting
February 2, 2012
The three photos above are of the auto my son was driving last Thursday night. He was hit by a driver texting. The driver never attempted
While my daughter is alive and reasonably well she still suffers
from
excruciating
headaches and has developed
a type of Neuropathy in her neck
and the back of her head.
My son is bruised, battered and is having vision problems in one eye. He had to be cut from the vehicle as the car bowed/bent and all doors were jammed. An EMT on her way to work was first upon the scene, summoned help and stayed by his side until he got to the hospital.
Yes, I believe in Angels!
He has been with us this weekend and will continue undergoing evaluation in the days and weeks ahead.
We were the lucky ones. Many accidents caused by texting drivers end
"Texting while driving likely caused more than 16,000 road fatalities between 2002 and 2007, a new study finds."
Please share this post with everyone
in your household who drives.
Please remember my son Robby in your prayers.
Pat, You are a special lady and I value your friendship.
Thank you so much for allowing me to repost this on your blog.