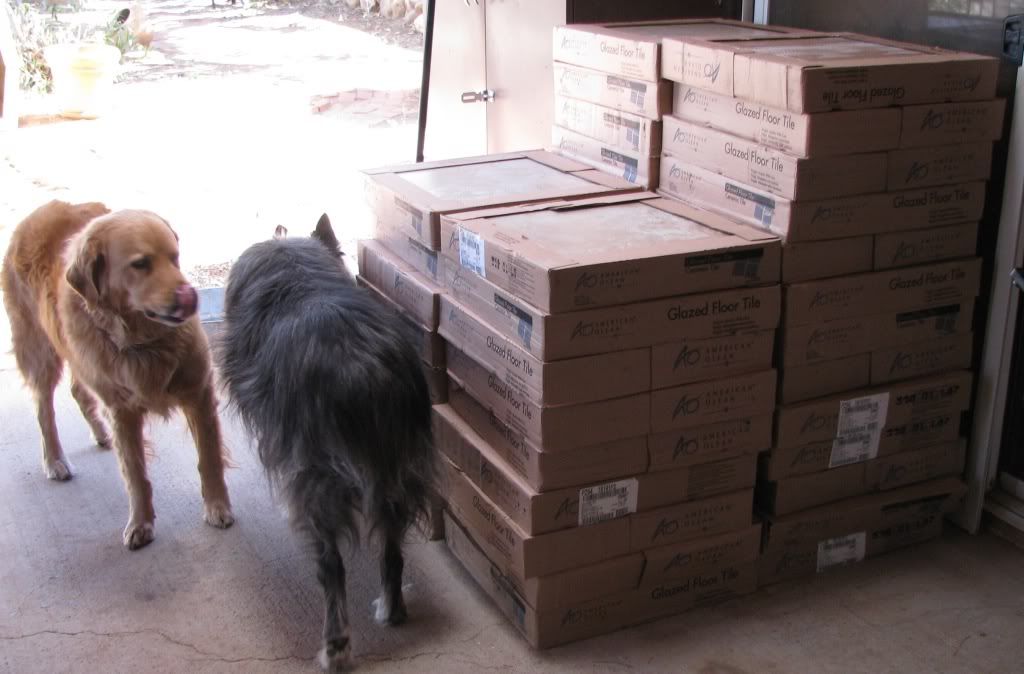 Local inspectors...pawsing near the floor tile!
Ah-

CHOO

!
Day three of the kitchen remodel is in full and noisy force! The rest of the old floor tile is being jackhammered outta here! The electrical work is being done. The skylight will be installed, or readied for installation! Dust is flying everywhere, giving our air purifier a total workout!
The new tile has been delivered...note the inspectors checking out the stacks of new tile above! One of them is licking his lips~ I wonder what that could mean?
I guess I should mention that all that tile is not going in the kitchen. It is enough tile to cover the kitchen, dining area, family room, hallway, 2 bathrooms and the entry...most of which will be done after our bank account is healthy again!
Hope you are having a wonderful week!