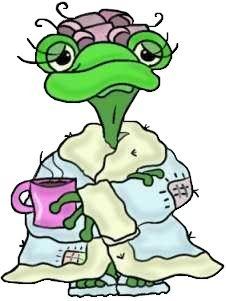 Friday is here and I'm feeling a bit under the weather. It will pass, I know, but for now I would just love to crawl back in bed and sleep the day away. My breakfast is having a debate in my tummy as to whether it should settle or not. Sigh...
More important is HB (HoneyBunny), who hasn't been able to get more than a few bites of food down since his throat procedure Tuesday
to correct his swallowing problem
. The Doctor is out-of-town, his assistant is texting him to see what can be done, and the weekend will be here in a few hours. I worry about him, but I am pretty much helpless at the moment. Even liquids don't want to go down.
So, if I am slow to check on blogs, or follow up on comments, please be patient. I will catch up when I can. Right now I need to take care of us, get the new dogs to their first (for us) vet appointment this afternoon, and continue getting my kitchen packed up in preparation for the remodel!