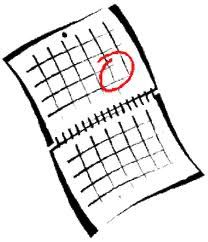 There is much excitement at our house today! This is officially day one of the kitchen remodel. Demolition day! I wonder if they'll let me take the first swing with the hammer? Down comes the false ceiling, up goes the new skylight and new lighting.

I spent yesterday packing up the last half of the kitchen. Everything is in plastic tubs in the family room and living room. Our next three weeks will be sort of like camping out in our own house. It will be totally inconvenient, but soooo worth it in the end.
The popcorn ceiling was my other project for the day yesterday. I scraped it off the old ceiling above the false ceiling. Ugh! I looked like a snowman when I was finished. A nice hot shower felt oh, so wonderful! For the next few days I will be watching others work, but once they have the drywall repaired and the new skylight and lights installed, I will texture and paint the ceiling and walls. That's my little piece of the project and I am happy to do it. A few years ago, HB(HoneyBunny) and I would have tackled most of this remodel ourselves. Those days are past and we are blessed to have wonderful "Fix-it Folks to help us out!
Toodles...I'll post progress reports periodically. And, have a wonderfully, deliciously awesome
Valentine's Day
!