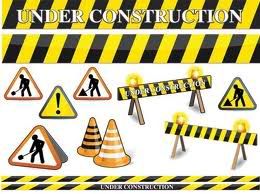 The leak is no more, the new kitchen is soon to begin...all because trouble lurking behind a wall dribbled onto the cupboards and eventually onto the floor. No flood, just wet wood and some mold. As it turned out, the culprit was a pipe that leads to nowhere. It was probably for the hot water heater or washer before previous owners converted the garage into living space. So, our Favorite Fix-It Guy just capped it off and that is that. Whew - major worry, minor expense for this part.
The damage has been done, however, and the lower cabinets in the kitchen must be replaced. Of course, you can't just bring in new bottom cabinets...you need to replace all of them so they match. This is something that was in our long range plans. It wasn't supposed to happen yet. Since there is no choice now, we are forging ahead with this must-do project.
Martha Stewart Ox Hill
The order has been placed. Martha will be pleased. The photo above is the style of cabinets to give you an idea. We aren't going fancy, just practical. The color doesn't show well in the picture, but it will be a green with yellow highlights. The walls will be a pale yellow. The counter top will be Corian in Moss green.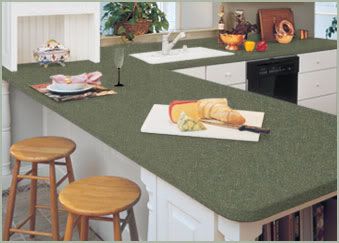 Corian - Moss
So, step one was ordering everything yesterday. Step two will be tearing out the false ceiling, adding new lighting, and preparing the walls for the cabinets. Step three will be selecting cabinet knobs and handles, a faucet for the sink, etc. I will post some before and after photos as this progresses. It will take five weeks to get the order, but the prep work will keep us busy in the meantime.
Can I tell you something? I am excited, but also bummed. Yes, I did want my kitchen updated. No, our budget didn't have room for this - yet. We normally plan ahead for these kind of projects. This was thrown in our laps with few choices. The damaged cabinets must go. I don't know if I should be whooping it up or crying. Really...