Last Monday I blogged about a leaky problem we have -
Life Is Full of Drips
. Since our favorite
Fix-it Folks
have now been here and investigated, I can give you an update and explain our
Blessings
.
A peek under the sink made it clear the wood was wet and there was a horrible musty smell that would gag a rat. A hole drilled in the other side of the wall, which is where my washer and dryer are, revealed evidence of leaking, but no wet spot. Another hole caused a *
gasp
* and provided the proof...water and mold. Sigh...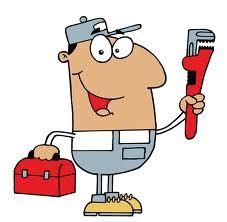 It was not immediately clear which pipe was the culprit, so Tuesday morning, our favorite Fix-It Folks will be back to
drill
into the cement slab. Ugh... Here comes the blessing...are you ready for it? We had expected the problem to be in the drain since the floors were not flooded as one might expect from a water line leak. However...this was not the case. The leak
is
coming from a water line, but it is a slow leak. It appears that the cabinets soaked it up. The
blessing
is that it did not burst and flood two rooms of our house, ruin belongings, etc. Except for the kitchen cupboards. They must be replaced.
This week I will blog about the progress and consequences of this
drip
that has taken over our lives. We will have some major expense and minor inconvenience, but in the end, we will be blessed with things new, things
dry
, things beautiful.
Stay tuned!