My eyes have been opened to the "Cancer Children" who number more than 50,000, battling such a horrible disease with courage and bravery. Many of you may have heard of one of them. She is among Heaven's newest Angels - Jessica Joy Rees.
There have been many articles and TV stories in the last couple of days, telling her inspiring story. She was twelve years old. She fought two brain tumors and died two days ago. I have been following her facebook page -
Jessica Joy Rees -
for the last month or so, offering my hugs and prayers for her healing, as had thousands of others. Her attitude was inspiring. She was amazing. She and her family formed the NEGU (NEE-Goo) foundation in support of children with cancer and research to fight it. She gave out Joy Jars filled with a t-shirt and toys to kids in hospitals. She always ended her posts with NEGU and urged us to also pray for other kids who were going through similar circumstances. She told us how she felt, what chemo was like for her, but mostly she was an encourager. She had a purpose and she knew what it was. She served Him right up to the last moment. Rest in peace, Jessie - in the arms of your loving Saviour.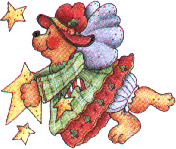 There are way too many more young ones like Jessica. Some are also on facebook. I follow a few of them, too. Here are the names of their facebook pages in case you would like to see the faces of courage:
Jessica Joy Rees

Strength for Xander

Prayers for EMMA

Fight On Jackson

Abbie vs. Leukemia

Prayers for Lane Goodman
Their stories touch my heart. I already know how cancer can affect almost everyone. Most of us have family members or friends who have battled it or are fighting it now. They, too are brave ones. But, something about these youngsters and their positive attitudes, trusting in the doctors and their faith, just brings tears to my eyes. It is tough to watch any child suffer. Now, through the Internet we can become their supporters, prayer warriors, and another friendly voice to cheer them up when they are having a bad day. That is an awesome thing.
In a future post I will blog about my involvement with American Cancer Society's Relay For Life. I have been participating in our local event for the last seven years. I'll tell you all about it...stay tuned. Meanwhile, if you want to also feel blessed, stop by these kid's facebook pages and leave them a cheery note! They love it!
And...you will be blessed!