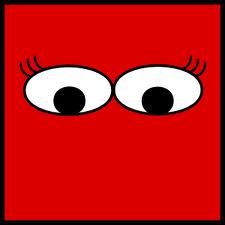 My eyes are too dry. I don't have enough tears. Hmmm....I can remember days when I had more than enough tears for ten women and wondered if they'd ever stop! Now I need to use drops to add tears to my eyes.
I knew I had a problem but after an eye exam today and talking with the doctor, I did a little research. It wasn't a surprise to discover that dry eyes are common, especially in women, and in those of us who are older. Even the gritty, grainy feeling I have been experiencing is not unusual. Phhhfffttt - other parts of us are drying out, so why not our eyes?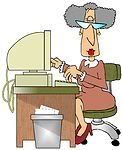 Another cause could be "blogger eyes" - ha, just kidding. I made that up. Or did I? Looking at a computer screen for too long without blinking is also a reason we have dry eyes. Wouldn't you know! No matter what we do or what we eat...someone is there to let us know it isn't good for us! Tsk. Spoilers, I say!
The good news, if that's what you call it, is that it is something we can make better all by ourselves in most cases. We can start by adding drops throughout the day to keep our eyes moisturized. This keeps the outer lining smooth and unscarred. Drinking eight to ten glasses of water daily is also good. Dehydration affects the eyes. And, blinking often is recommended. So, if we older gals can remember how we used to bat our eyes at all those good looking guys in school, we can still save our eyes from that dreaded dryness. Who knew? Just be sure to explain it to your hubby so he doesn't get the wrong idea! (Giggle)