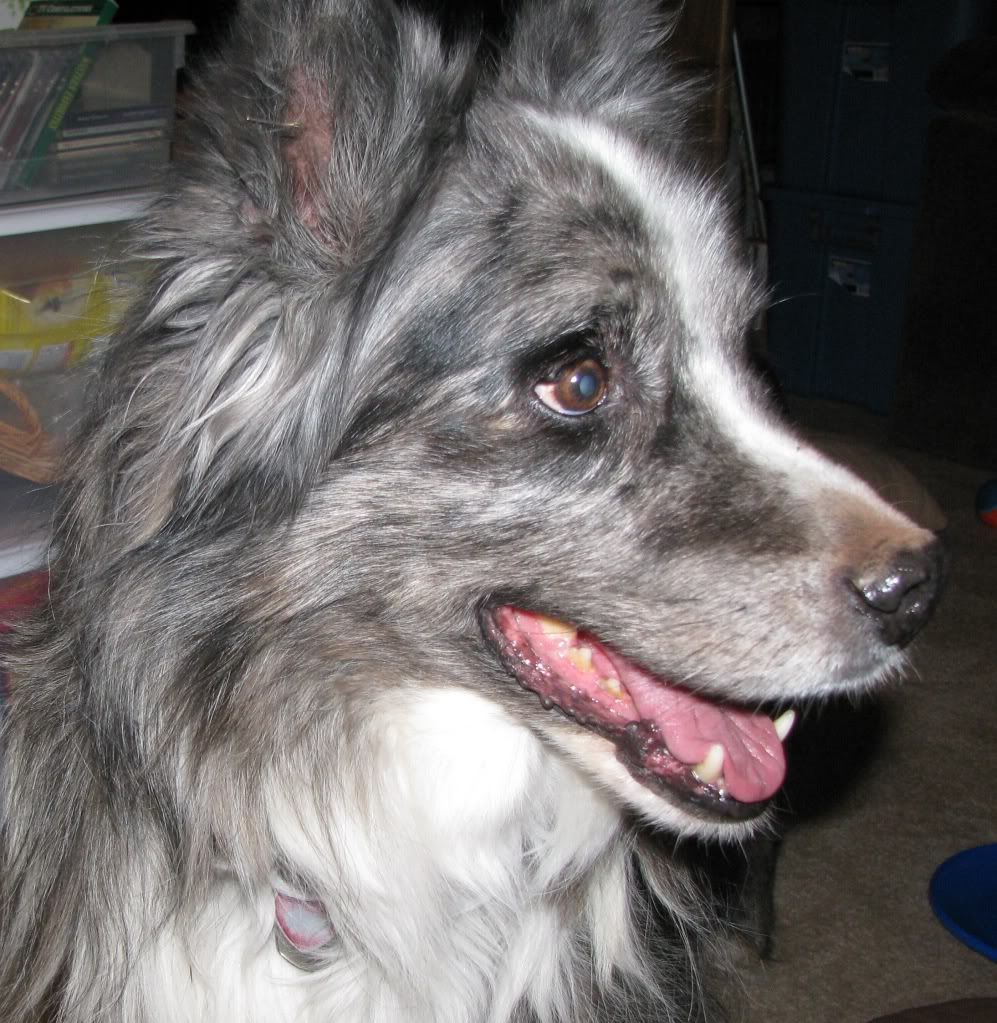 Moses
Jacob
We are now the new "people" for these two guys! If you saw my previous post, Goin' To The Dogs you already know that a friend of a friend of mine was trying to find a home for Jacob after his owner became too sick to care for them. She didn't say much about Moses, thinking no one would take such an old dog.
We met them on Saturday and it was instant love. Of course we could not just take one and leave the other! No way that was going to happen! At the time we visited them, they literally had the run of the house, with a dog door to go in and out. It was quite a mess. The friend had been going out once a day to feed them, and the rest of the time they were on their own.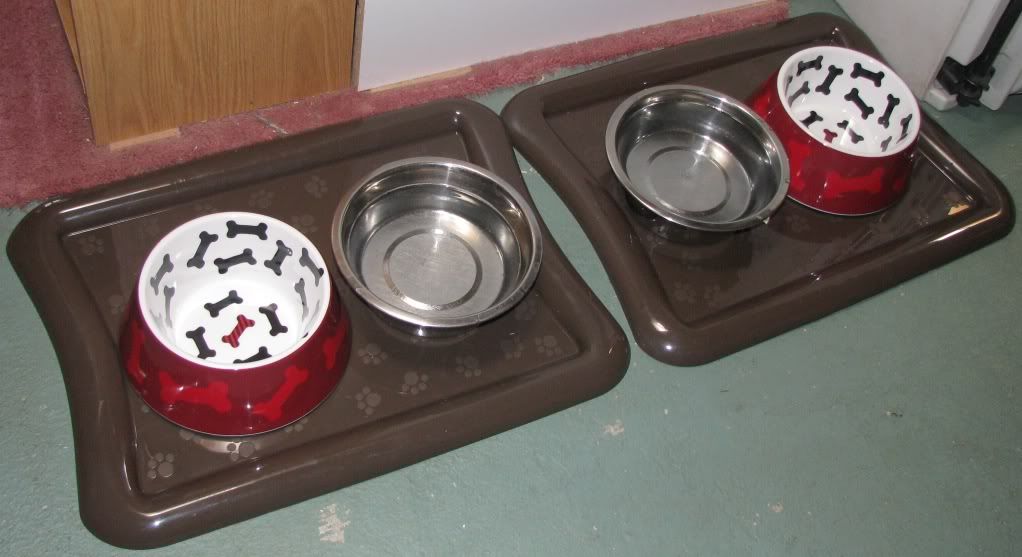 We agreed to take them in right then. They hopped right in the car and rode quietly all the way to our house. I made a mad dash for Pet Smart, spent a bundle and came home with collars, leashes, beds, dog dishes, toys, treats, etc. Monday I called our veterinarian and made an appointment to get their shots updated. Fortunately they had been to the same vet, so they have records, although limited. We now know Jacob is 8 years old and Moses is 12 years.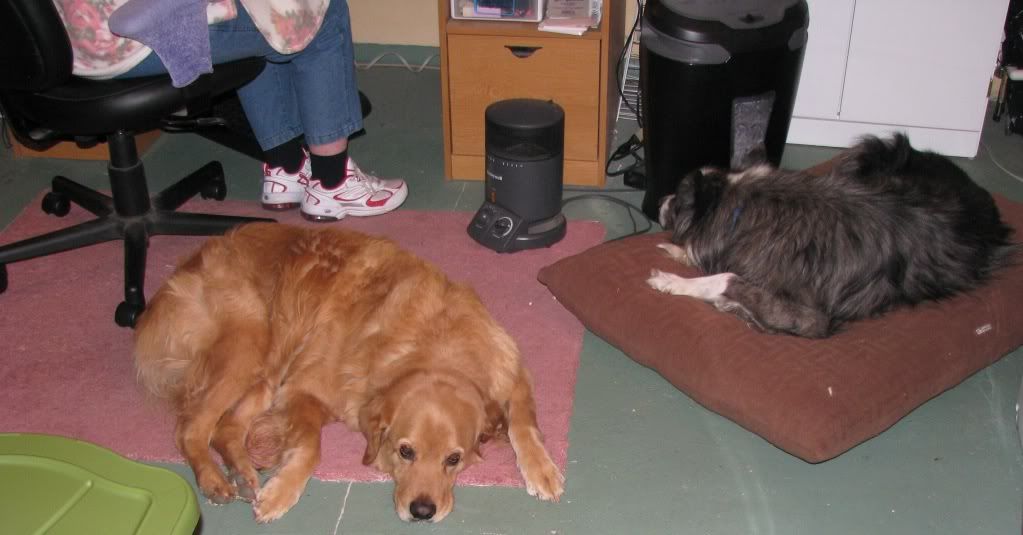 In the last two days they are settling in and getting adjusted to our rules. They are so good, very smart, and loving to the max! They want to be right with us, following us from room to room, sleeping at our feet, and watching our every move. Whenever I sit down at my computer, they are right here with me till I get up and go in another room. Moses whines when I leave the house. And, the best part is that our dog sitter can't wait to meet them and spoil them rotten!
Life is good! Ruff!