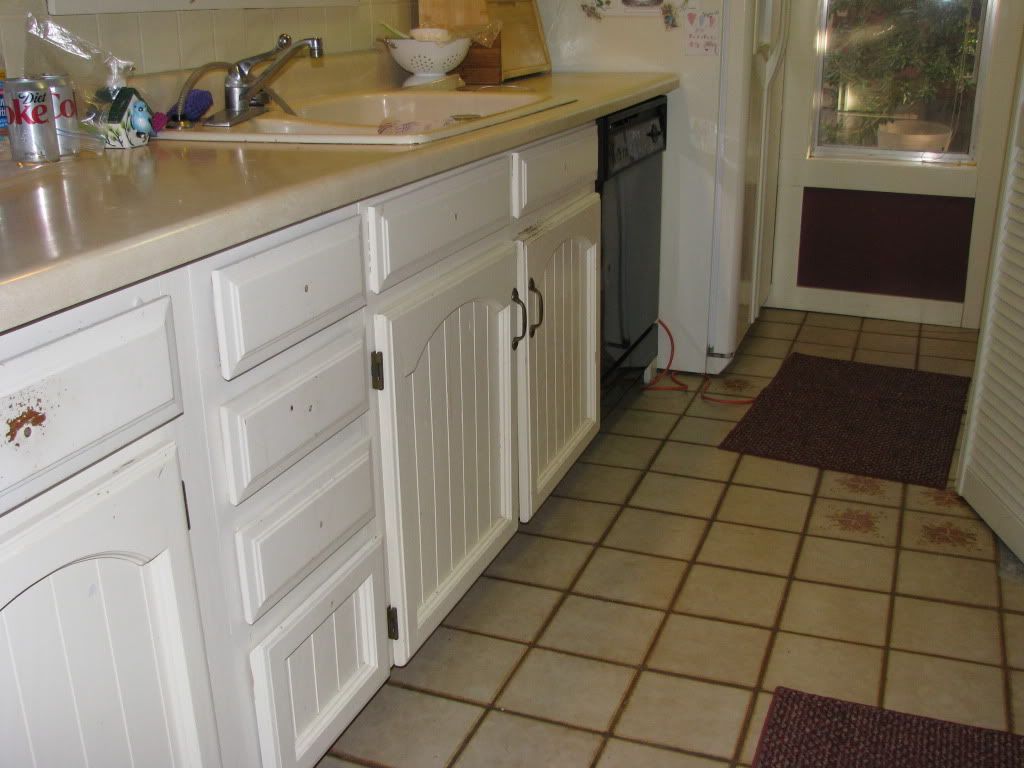 Pat's Galley Kitchen - before
Pat's Galley Kitchen - short side with some backsplash removed
Pat's Galley Kitchen - upper cabinets, false ceiling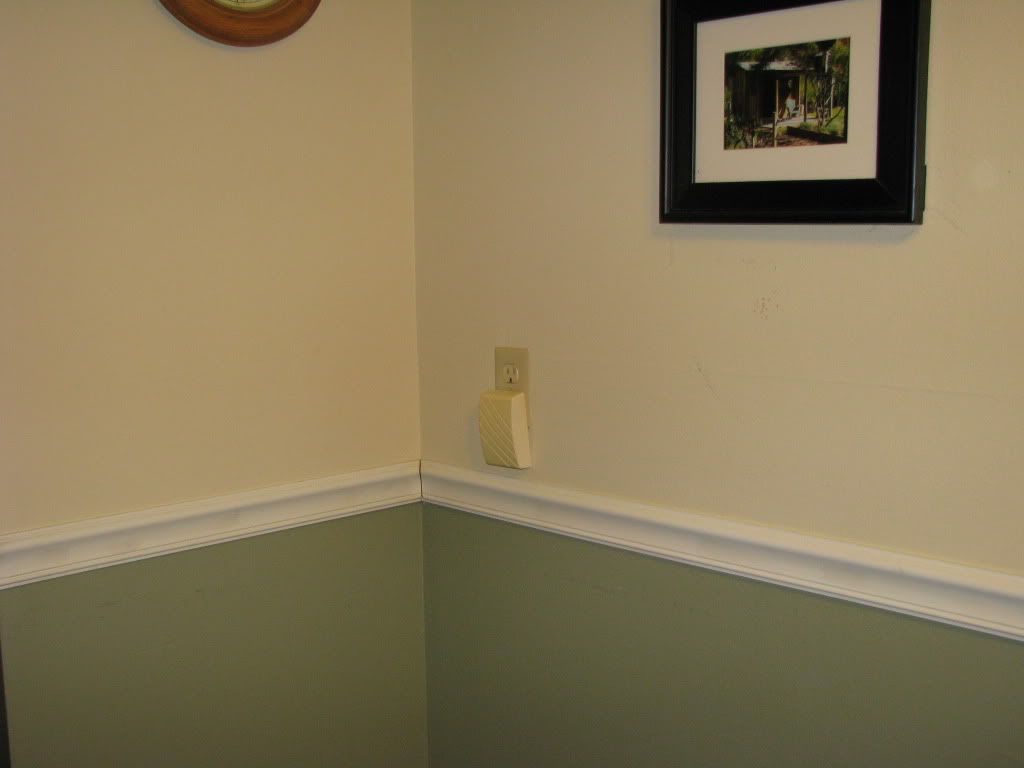 Colors in dining area - this is the
yellow
that will be on the kitchen walls.
The totally UGLY 8" tile that has needed replacing since Columbus sailed the ocean! This wasn't in the plan until today when I woke up mortified that if we waited to replace the tile, we would damage the new cabinets when our Favorite Fix-It Folks blasted the old tiles off the cement slab! So...sigh...another piece of the redo.
Okay, okay - so I just needed something (Oatmeal Raisin cookies) to give me comfort through all this stressing! Is that so bad? I'll work it off...really!
There you have the before. It isn't the worst kitchen on the planet as is, but the sink is stained and old, the counters are scratched and stained, and the sprayer leaks, so we have had some of this on our radar for months. We also hate the tile and the false ceiling. So, we are taking care of everything at once. I'll try not to bore you with this, but I will post periodic updates as things progress. While we are waiting (5 weeks) for the cabinets, the ceiling and floor will be under construction. That should be fun!
I am still torn between being excited and stressed. I will be counting on your comment/hugs to help me through all this. Will that be okay?
Hugs,