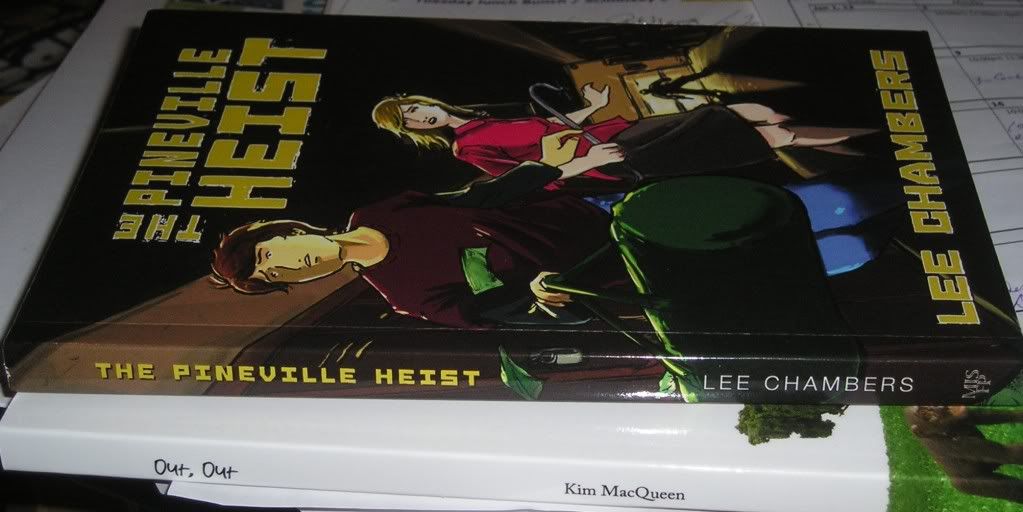 1 -Books read...waiting for a written review.
My life can be summed up by looking at my desk. It is cluttered with half-finished projects, notes for future blogs, Christmas cards that were returned as undeliverable, and so on. Littered with distractions that spell
trouble
for someone who writes a blog!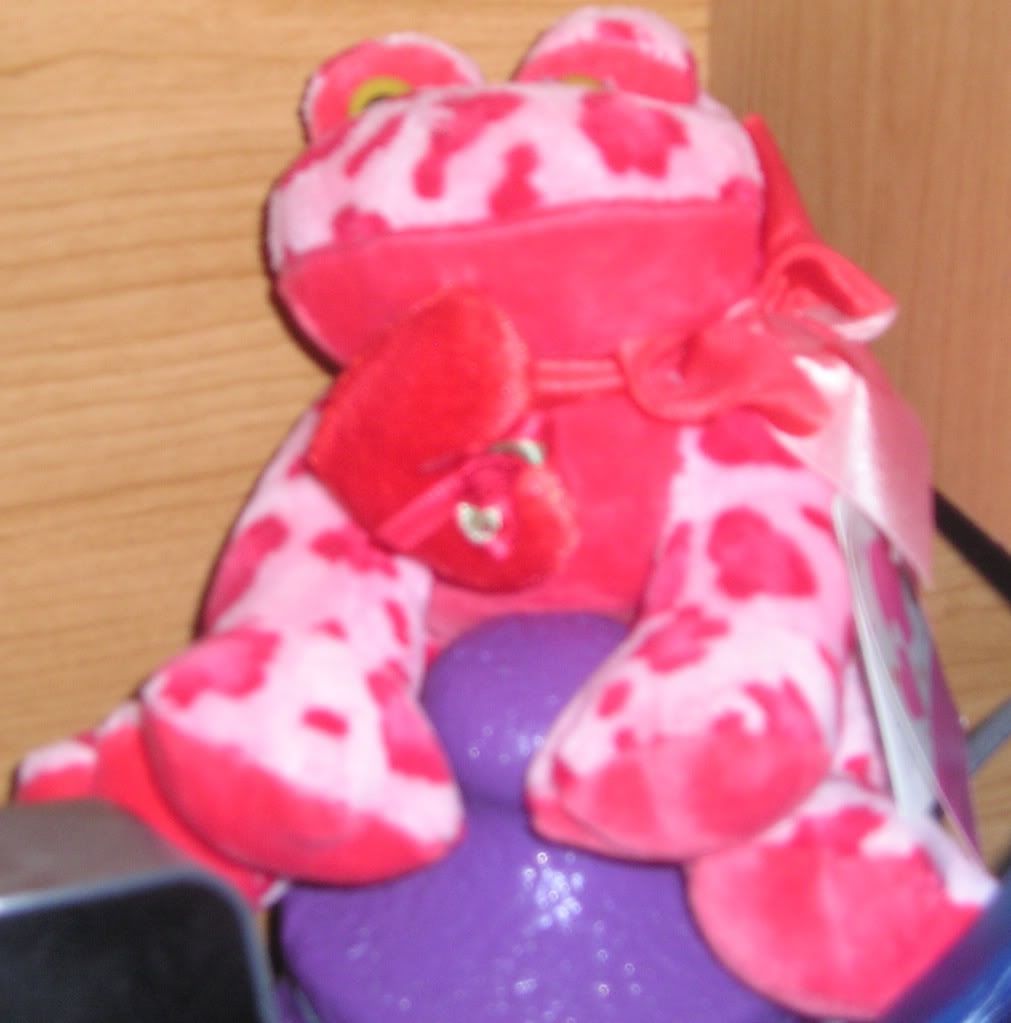 2 - Red frog on Purple Jar
There are things I collect, like frogs, books I have read and need to write reviews for, a Handbook for my Red Hat chapter that is half way through a revision.

3 - Police scanner in case I hear sirens.
Standing on the side of the desk is a scanner for when I want to listen in on local law enforcement. Hiding under stacks of papers are more papers waiting to be filed, photos of a friend's new baby, stray screws, cough drops.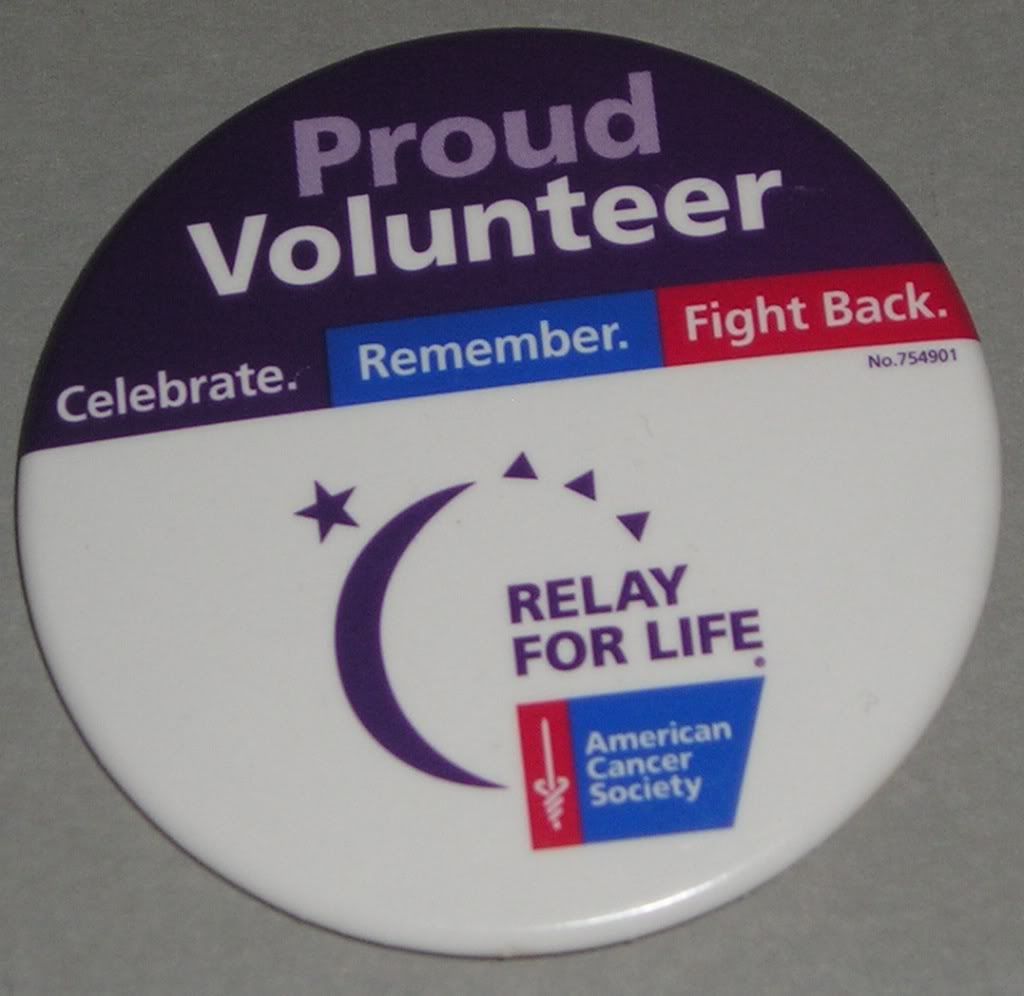 4 - Volunteer button from Relay For Life
It isn't out of the question to find bubble gum, water, eye drops for my dry eyes sitting next to my printer. Or a stray Relay button or two. Relay is a big part of my life. I know so many who have or are battling cancer. I have had several skin cancers removed.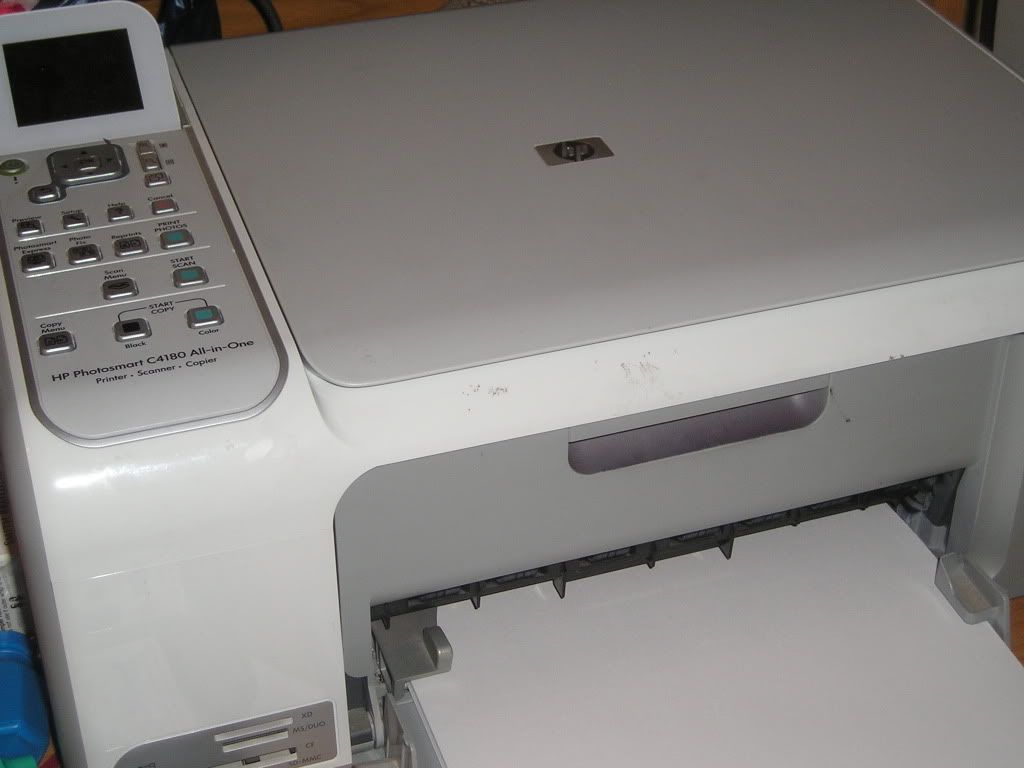 5 - Printer sitting off to the right side.
Once a month my printer has a big job to do, printing out the six-page newsletter I put together for my Red Hat chapter. It screeches, clunks and whines, but it faithfully produces a nice, clear copy for each of the ladies.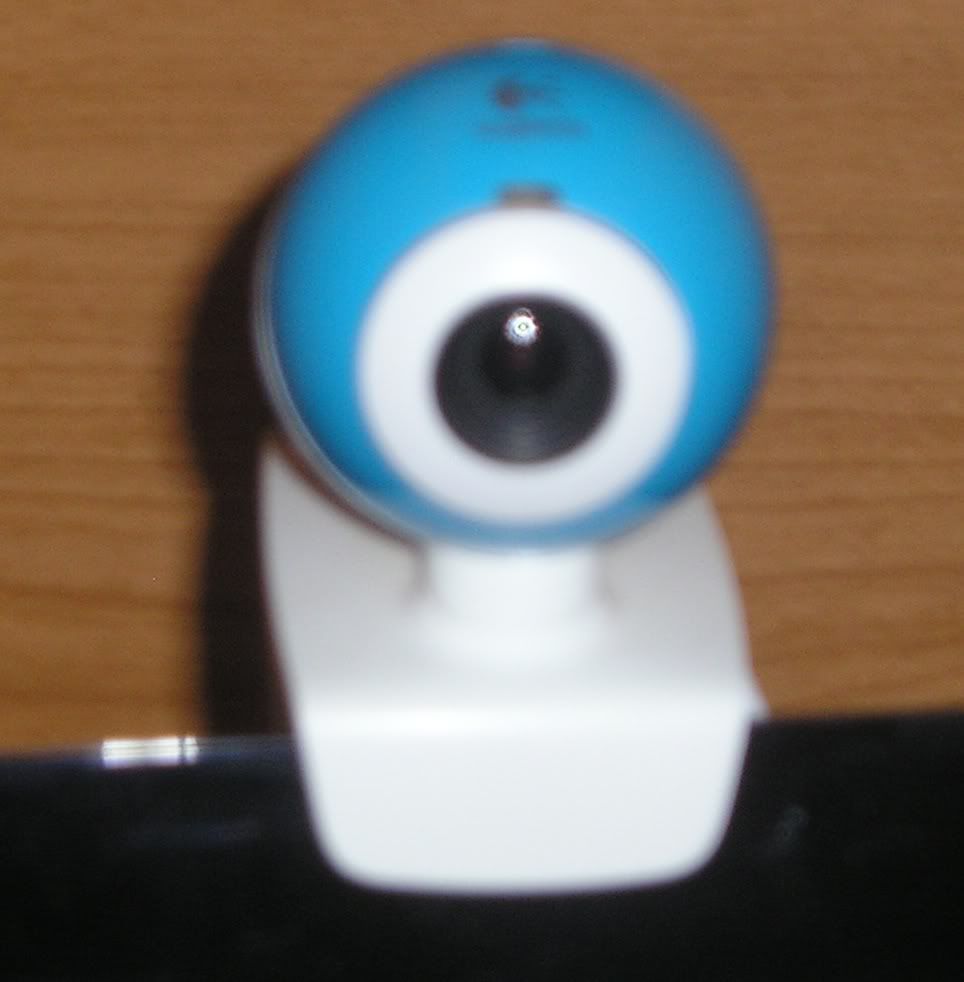 6 - Gizmo, my web cam.
Staring out from the top of my computer monitor is Gizmo, my cute little web cam. It reminds me I can be visible to the world, or my family should I decide to do that. I sometimes Skype my family and am always amazed that we can see each other, even when they are hundreds or thousands of miles away.
7 - Lip moisturizer (it's the desert after all).
Keeping my lips from chapping in this dry Arizona climate is a full-time job, so I always keep lip moisturizer handy. It is right next to the two ink cartridges that are sitting here ready to replace the empty ones in the printer.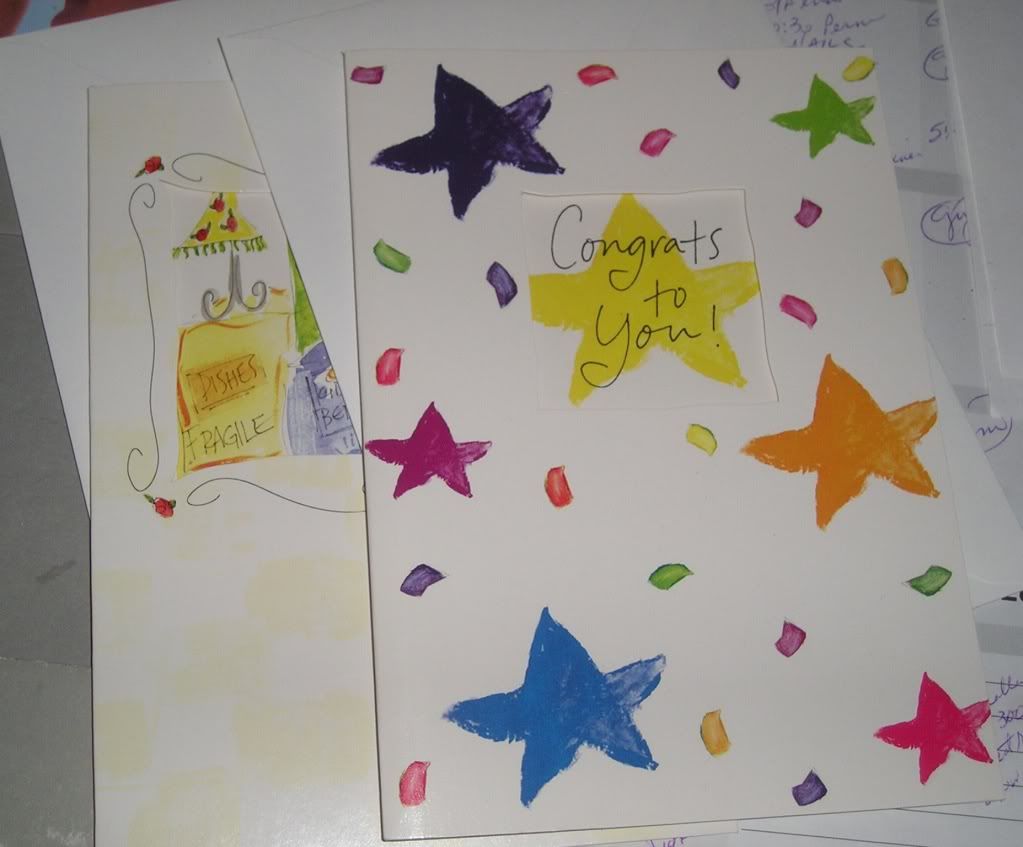 8 - Greeting cards that are late getting sent out.
There was a time I was early or right on time mailing greeting cards to family and friends. Now I am just barely on time or late. It is a mystery to me why. Perhaps because I am not as organized as I was when I was employed. Now I have too much unstructured time on my hands and an unstructured desk that loses things.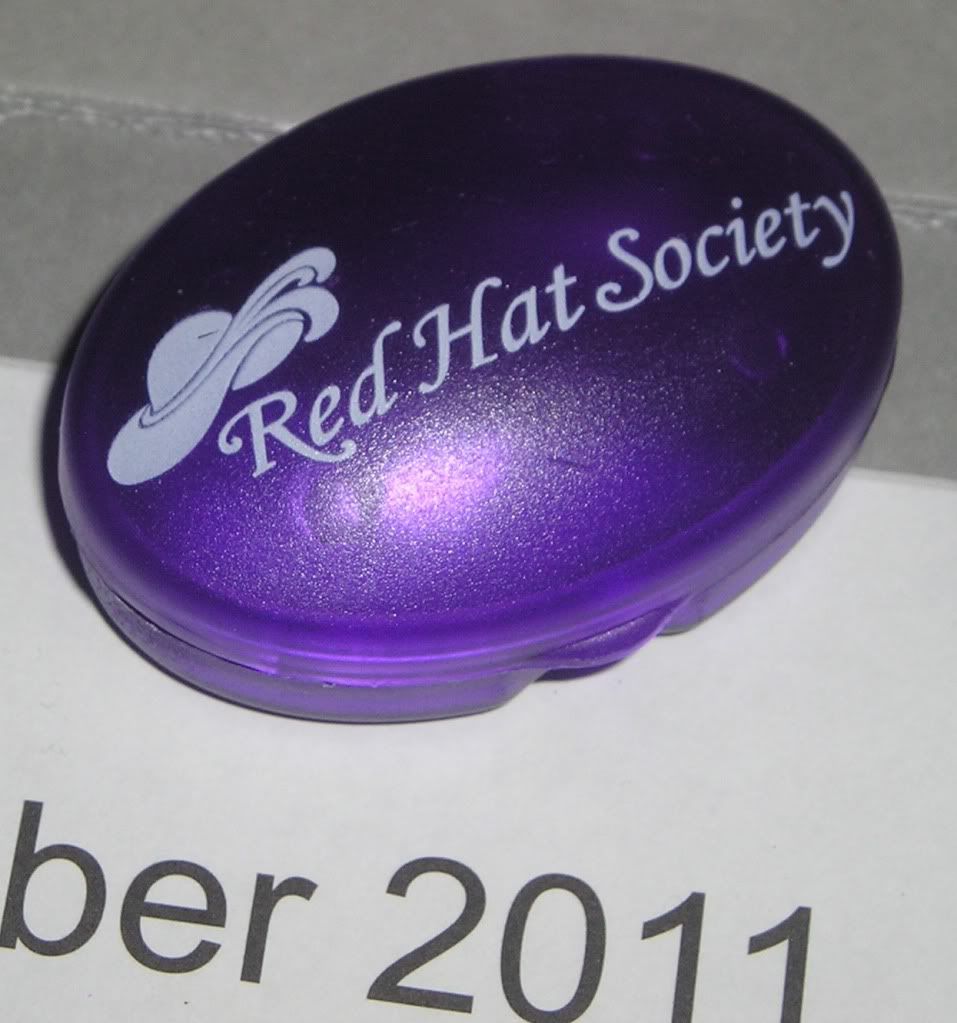 9 - Red Hat pill case.
Just as Relay is huge in my life, so is Red Hatting. I have red and purple stuff in every room - figurines, hats, stuffed bears, jewelry, clothing, tote bags and more. So a purple pill case on my desk is no surprise. It is waiting to go into a new member "tool kit" that I give each new lady.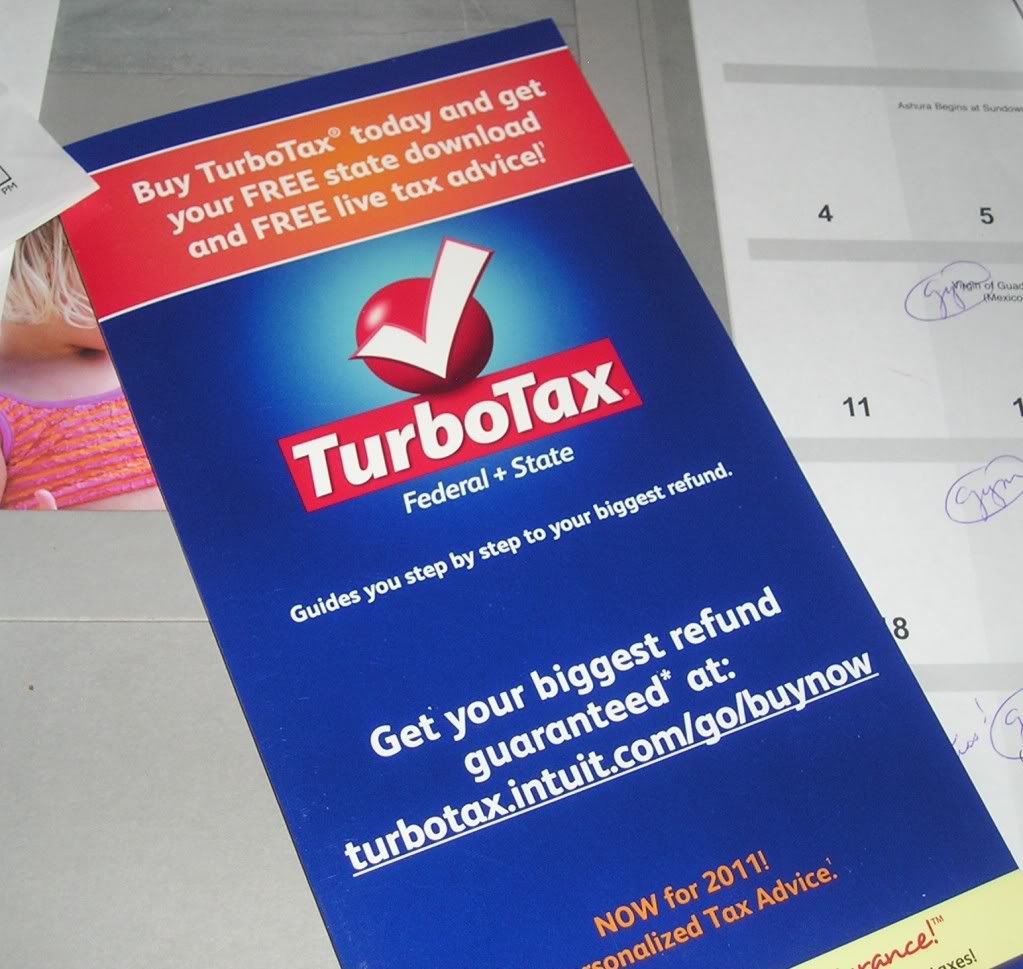 10 - Reminder that tax time is nearing.
Even junk mail finds its way to the bottom of the paper stack. A reminder that it is almost tax time peeks out from notes and filing. It is right next to an ad from a warehouse store and a bill that needs to be paid next month.
It would be very easy to title this 110 Things on my Desk if I wanted to be more exact, but I didn't want to scare you away! It is a mess and I am not proud of it. In fact, I promise to clear the debris and show you a picture of the way is is supposed to look in a neat, organized world. I can do it. Really...I can & I will!









What does your desk look like?