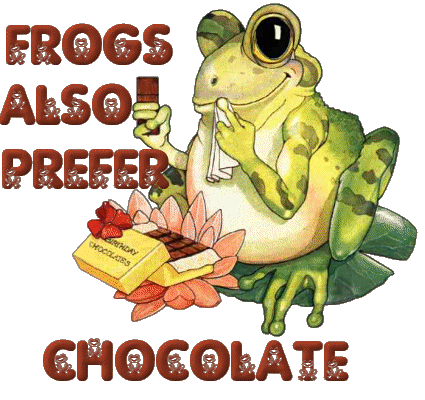 Last week, HB (HoneyBunny) had two routine doctor appointments. Both doctors keyed in on his Diabetes and scared the daylights out of him. He was diagnosed with Type 2 Diabetes about three years ago, but just cannot get his head around the importance of watching how many carbs he eats - especially sugary stuff!
After hearing the two docs tell him he needs to get serious and that it is in the end a matter of life or death, he came home determined not to eat the foods that will make his numbers go up. Our current diet is not filled with deep fried foods and dessert at every meal, but we are carbaholics and we are guilty of shoving bread, pasta and pancakes into our mouths and loving every mouthful. So, yes, there is a lot of room for improvement. We think we are eating well, but really...not so much.

Ta-Da...that is where I come in!
I
can save his life! I figured it out all be myself! If
I
eat up all of the candy, cookies, cheesecake, ice cream and other sweet stuff around here, then HB won't be tempted to cheat on
his
diet!
YES
! This can work. Isn't this just like me? Always looking out for someone else? Never mind that
my
life might be at stake if all this should clog an artery or two...no...just think of HB!
So...(munch, munch)...for the next few days I will be (gulp) dining on M&M's, chocolate chip cookies, raspberry cheesecake bites (slurp), sun chips, raisins, pancakes, and whatever else is sitting around. (Burp! - S'cuse me)
Don't worry, I am just kidding. In truth, I am so happy that HB is ready to try eating healthier and save himself from insulin. He has watched my ex-husband lose two toes to diabetes and knows what is ahead if he doesn't watch himself. So, I will do my best to support him and eat right myself...who knows, maybe I can shed a few pounds while I am at it! Wish us luck!
Be sure to enter our current Book Giveaway!
Free, by Angela De Souza ~ a Wonderful Book!
Giveaway ends 12/20!
Click on the button below to read the review and enter the contest: