Raindrops falling on the driveway...
There is a country song titled "Holes in the Floor of Heaven" with lyrics that go well with this rainy weather we are experiencing this week. The chorus goes like this:
"There are holes in the floor of Heaven
And her tears are pouring down
That's how I know she's watching
Wishing she could be here now
Sometimes when I'm lonely
I just remember she can see
There are holes in the floor of Heaven
And she's watching over you and me."
I know we are promised no more tears when we reach Heaven, but these words seem to be comforting, especially for the young. I wonder sometimes if the rain is all of those tears we will never shed coming down to water our trees and spirits and help them grow. My imagination works overtime and I can think of many ways the rain could apply in our spiritual journey, but today is dreary and I just feel sort of sad, sort of glad. This song would cheer me if I were a youngster, and perhaps bring some joy to others.
Raindrops on my car...
I love hearing the rain fall on the flat roof above my computer room. It is soothing and welcome. I can see the birds hopping around searching for seeds from our bird feeder, and hummingbirds at their feeder, getting their nourishment in spite of getting wet. Nature loves a good soaking and will thank Heaven for sending it when the next flower season comes along. Even in the desert we have flowers - wild flowers growing in the sandy soil, cactus blossoms in yellows, whites, and pinks, and ocotillo blooms in bright orange. I look forward to the colorful display after each rainy season.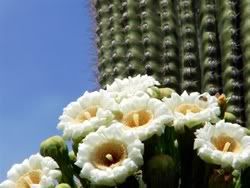 Then I will give you your rains in their season, and the land shall yield its increase, and the trees of the field shall yield their fruit.