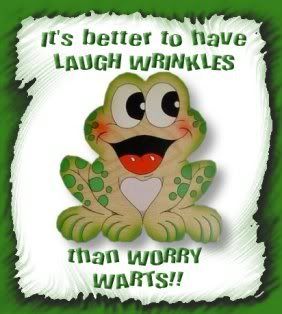 These last few days I have been feeling a little out of sorts. I am not sure why, but I suspect it is because I am missing my children and grandchildren. For complicated reasons, I don't see them often enough and it weighs heavy on my heart. As I get older, I miss them all more and more - all the family occasions and celebrations. They all live in other states except for my Step-Daughter. We will be spending Christmas Eve and Day with her family in Phoenix again this year, and we are looking forward to that.
I love this time of year, with all of the wonderful Christmas music, decorations and festivities. I should be crinkling and wrinkling my face till it is hurting! But, alas, I am not.
Our tree is up and decorated, wreaths have been hung (indoors) and cards have all been mailed. Packages are on their way with love wrapped in each gift, and parties have been happening. I can relax now. I know if I could stop trying to handle everything myself and try harder to let Jesus carry my burdens I would have peace with my life, and I do try, but I confess, that is so difficult for me. Not that I don't trust Him, but that I just am on auto-pilot when it comes to worry and stress. I forget to pray at those moments. Is it just me, or is this a struggle for you, too?
So, I have decided that what I need most today is a cute little joke or riddle from you to lift my spirits (and a wee bit of prayer if you are so inclined). Would you mind? I would appreciate it so much! ♥
Be sure to enter our current Book Giveaway!
Free, by Angela De Souza ~ a Wonderful Book!
Giveaway ends 12/20!
Click on the button below to read the review and enter the contest: