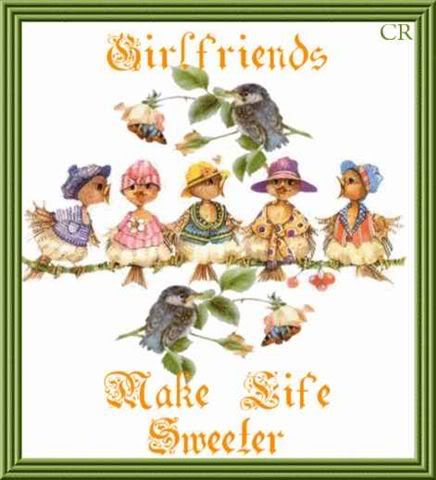 Trying to find just one friend to write about is difficult. Today I have decided to honor a dear friend who is no longer with us. Eadie (her real name) died last year at the age of ninety +. She was my role model.
Eadie joined my Red Hat chapter several years ago. She was the picture perfect Red Hat lady, dressed to the hilt in her purple finery and fancy big red hat. She had quite a collection of bling to add to her outfits, too, and she wasn't shy about wearing it - lots of it! That is what Red Hatting is all about. Having fun, laughing, playing dress up and NOT being invisible as older women tend to be! Eadie was our poster gal!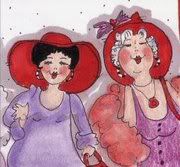 Three times a week ( maybe more), Eadie and her friends took an aquatics class at one of the local health clubs. She didn't miss one. She was very healthy and rarely had to make a trip to the doctor. We all looked up to her, but I
adored
her for her Hattitude and for her motto to never let any grass grow under her feet! I want to be just like her when I grow up.
Eadie became a Christian late in life, and during the time I knew her, she lived her faith quietly, but consistently. We attended the same church. She wasn't demonstrative about it, but if you talked with her enough, you knew she was strong in her belief in Jesus. Eadie blessed those of us who knew her, and we can only hope that we, in some small way, also blessed her.
I loved you, Miss Eadie. I miss you still.