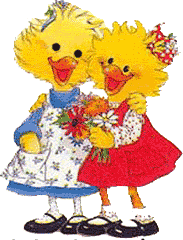 How many times do we seniors tell the same story over and over again? It happens to most of us. If you are like me, you have friends who, bless their hearts, would rather listen to my telling something for the third or fourth time than to stop me and let me know it is a repeat, old news. It can be embarrassing. It can be funny. It can be annoying. What it can't be, apparently, is avoided!
HB (HoneyBunny) had an uncle (Uncle Will) who was a story teller in a class of his own. Of course the family had tired of his tall tales years before I met him, but I loved to hear what he had to say. I often commented that a recording should be made so years from now newer family members could share in the memories. But, no one heard me, no one got out the recorder. His stories were lost.

I find it odd and somewhat amazing that our minds can get stuck in a certain time frame or piece of history and we are caught there, destined to repeat ourselves until something snaps us back to the present. How is it that a part of our body, so intricately formed, can lose a part of itself? Does it just wear out as we age? Have we damaged it in some manner with our eating habits or our lifestyle? Is our DNA already programmed at birth for this to happen at a certain age? I don't know. Nor does it matter to me, because it happens and that is that. It must be dealt with, or lived with, or ignored - or left to our family to handle.
Oh, yes - our family. The older ones listen politely to the repeated tales, the daughters and sons begin to be concerned that Mom and Dad may be losing it, the grandkids giggle behind our backs. We, however, keep rambling on, unfazed, telling and re-telling our experiences as if we had a new audience each time. It seems to be part of our journey along the road to old age. Maybe we retell our memories to keep them alive, to be sure that everyone will remember them, so it will all become as important to others as it is to us...or perhaps it comforts us to talk about familiar things.
Stop me if you've already heard this...How many times have we told the same story....
Just kidding! I'd love to hear your experiences with this situation. How do you handle it?
~~Be sure to enter my
book giveaway
...it will end Tuesday at 6:00 pm MST! Click this button now to go there!