My early school years were spent in a little country school house known as District #19 School in Nebraska. It was a one-room school house, then later a second room was added. All eight elementary grades shared that room. I remember a large round table up by the blackboard where each class met for their studies, one-at-a-time. The rest of the classes sat at their desks and worked on their lessons. How we managed to concentrate is beyond me.
Another memory from my elementary years is of being a milk monitior. Sound familiar? I think two of us were assigned the responsibility of handing out the little wax cartons of milk to each student during snack time. Is it any surprise that chocolate milk was my favorite? Then there was the cloak room monitor, the playground monitor and the hall monitor. I don't recall if I ever was one of those, but it sure seemed like schools were monitoring everything! Actually, I think they were just trying to keep us diverted so we wouldn't get in to trouble during recess!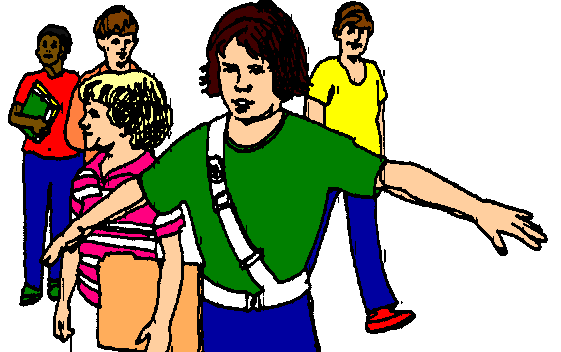 Ahhh, the memories...how about Safety Patrol? Yep, I wore one of those fashionably chic safety patrol belts! I seem to remember they were yellow, but I could be wrong. We probably thought it was pretty cool to have that duty. Maybe we just felt like we were special or very important in our little worlds. I must have done my job well, 'cause I never had to report an accident on my watch. Whew!
What did you monitor when you were in grade school? I mean besides boys (or girls if you are a man reading this). Did any of you go to a little country school like I did? I'd love it if you'd leave a comment and let us know about it!
~~
Only two days left to enter the
book giveaway
! Click on this button to go to the giveaway page and enter now! It is a wonderful book!