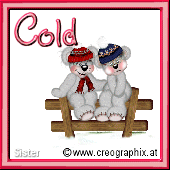 Towards the end of summer I start wishing for cooler weather so I can curl up in my sweats with a good book or a cup of hot chocolate. Now it is Fall and Winter is approaching and it is complicated. Arizona traditionally has a temperature difference from day to night of around thirty to forty degrees. So, we may dress in sweats at night, and sleep with blankets on us, but in the daytime we just might wear shorts and turn on the air conditioning in the car!

At our house one of us is forever adjusting the thermostat only to have the other one of us change it back again. It is well known that as we age our inner thermostats get off kilter, and that is certainly true around here. I am cold during the day, and at night I am tossing off covers and sweating. (Oh, dear...women aren't supposed to sweat are we? We
perspire
, excuse me.) No. I
sweat
those good ol' night sweats that we post-menopausal women get!
HB (HoneyBunny) on the other hand is hot during the day and piles two to three blankets on his little ol' self at night. It is crazy. I am thinking it is the same way in most houses where older folks live. All I know is, there is a lot of disagreement about what is a comfortable temperature around here!
What's it like at your house?
Hugs from