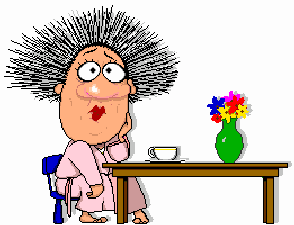 This morning I got up before I woke up.

That is seldom a good thing where I am concerned.

My eyes were still squinting to keep out the sunlight.

My slippers were swishing along the tile, barely lifting off the floor.

My hair – well, you don't want to know what my hair was doing!
I puttered along, turning on my computer, checking the headlines in the newspaper, and heading for the kitchen.

As I passed through the kitchen, I reached for a bowl and a glass and aimed myself at the refrigerator.

That's when the trouble began.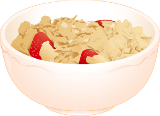 I reached in the fridge, grabbed the orange juice and promptly, without a second thought, and looking right at the juice the entire time – poured it neatly on top of my cereal!

Ugh!

I couldn't believe I did such a silly thing.

All I am hoping now is that this was my one "oops" moment for today and the rest of it will be just "peachy!"
Have a blessed day and hold the O.J…..