I am thankful that God provides for all of his creations, even using me in the process.
This oriole and his family have been at our hummingbird feeder daily since Spring.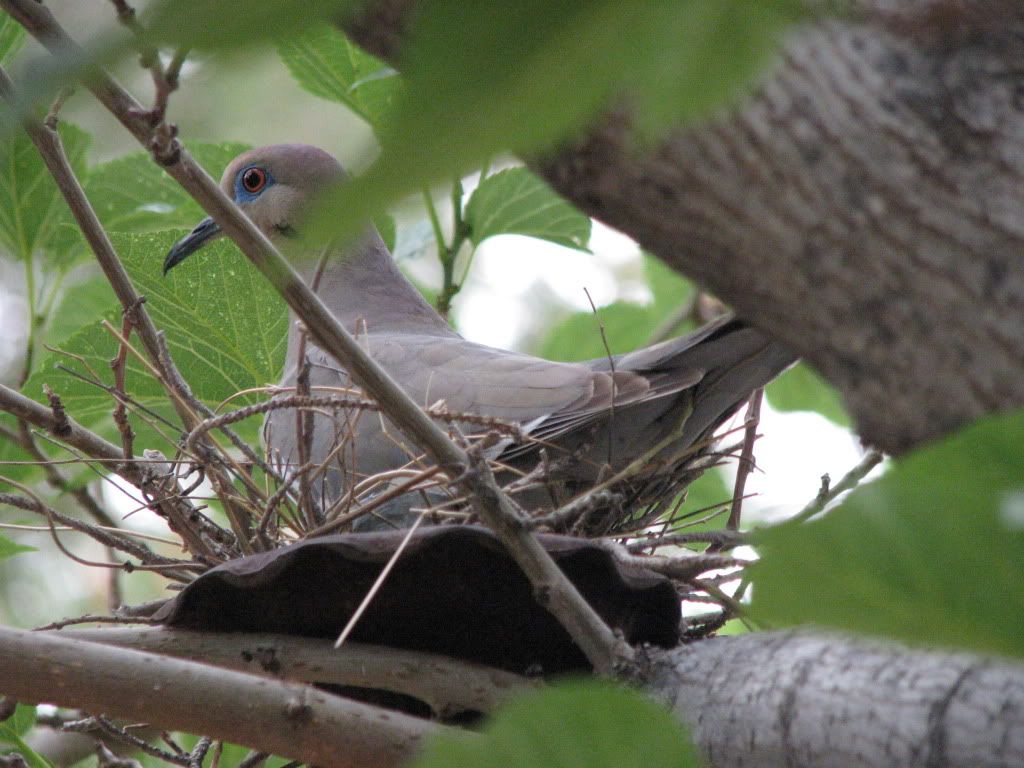 A White Winged Dove nesting in the top of an old chandelier
we put in the fork of the mulberry tree.
Also...blog hopping for Favorite Things today...
Meet Me there!