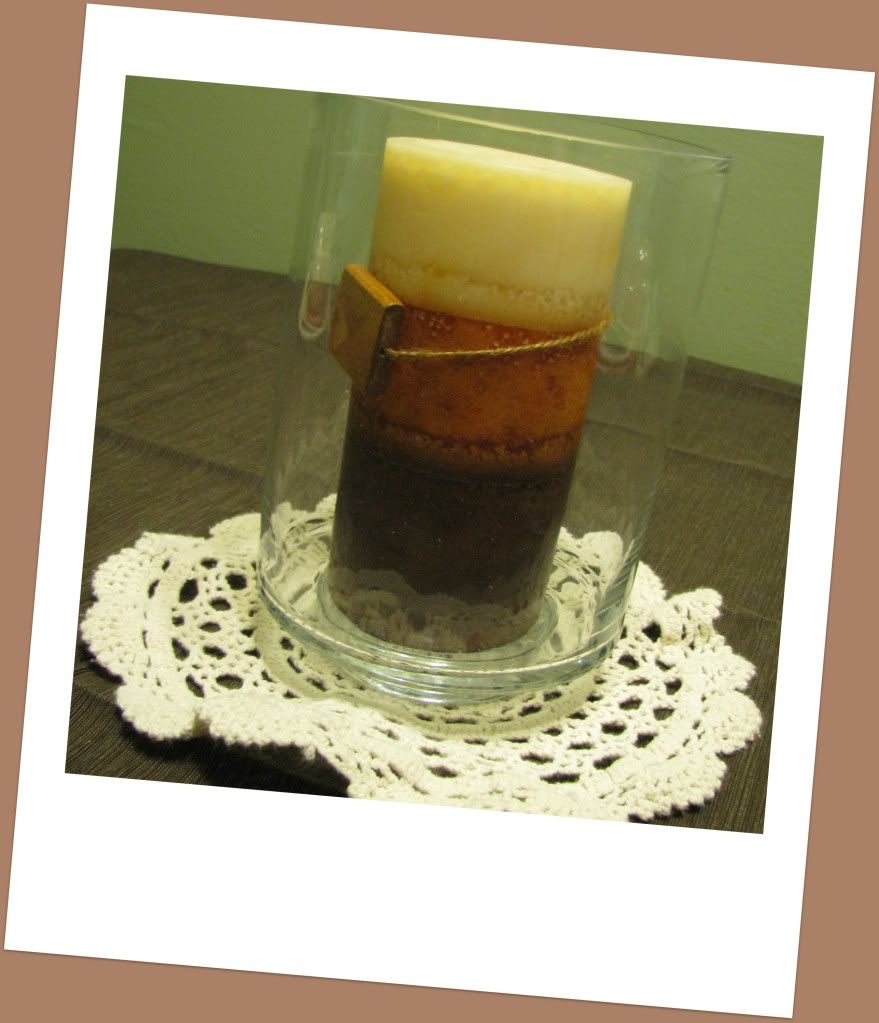 The last few days I have had the blahs, and, well...sorta felt like a slug. There was no energy, just a mental list of things that needed to be done nagging at me - like buying groceries because my creative self was running out of ideas with the cupboards almost empty. My friend, Pansy tried to cheer me up with a funny story, I tried napping and reading, but I was doomed to feeling yucky.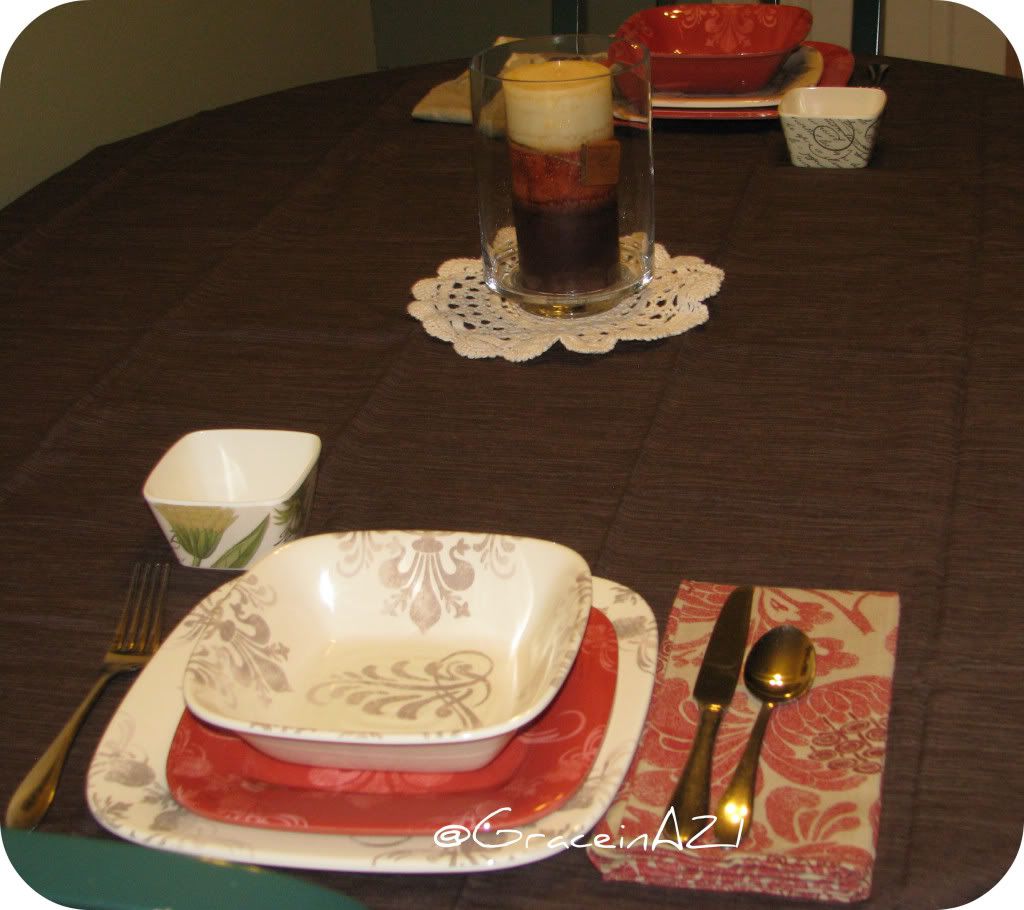 Today I took matters into my own hands and went shopping for some tableware and new dishes that we had needed for some time. This was step one. Step two will be to get some seasonal decorations for the center of the table so that candle doesn't feel too lonely. Replacing our faded glasses is on the list, too.
After reading
DIY Natural
blog, I bought cloth napkins instead of paper. After reading
Tablescapes by Diane
blog I had the itch to mix and match my dinnerware and work on a centerpiece.
Target was my store of choice. There I found almost everything I was looking for right away. The dinnerware is melamine, and square is new for us. The napkins are a similarpattern in similar colors, the tablecloth is brown. I also purchased a green tablecloth with matching napkins. Placemats were on my list, but there were none that "grabbed" me. I'll keep looking.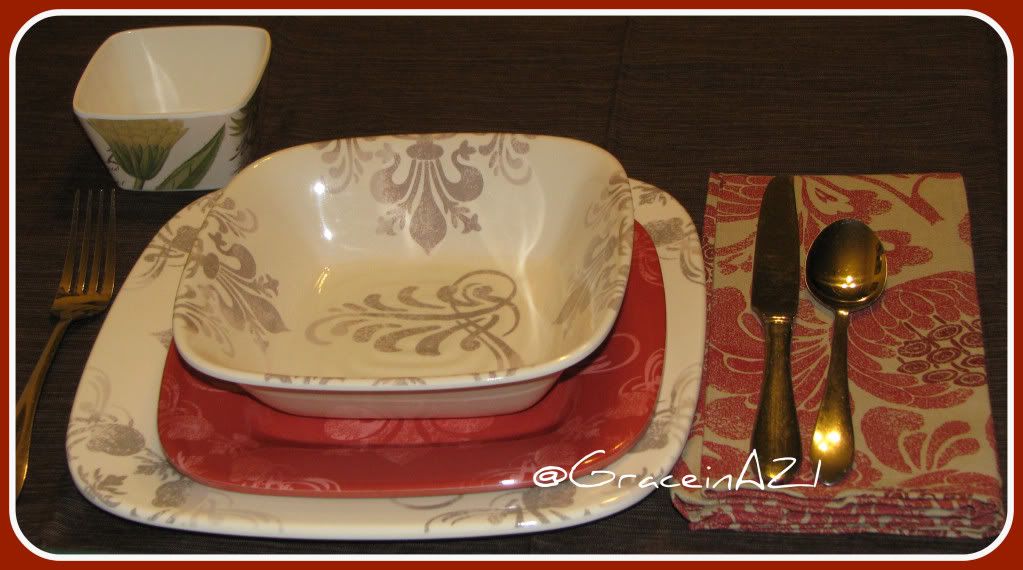 Retail therapy works. I feel better. My bank account is feeling a little sickly, but that will pass. Even HB (HoneyBunny) perked up when I started pulling all these items out of the bags. Our redneck table is now a bit dressier and just a smidge more elegant. Sigh...it was a good afternoon!
Has retail therapy helped you out of the doldrums? Want to share with us? Awww, come on...we'd love to hear about it!