Yesterday HB (HoneyBunny) and I were invited to a friend's home for dinner.

It was wonderful, and that is the problem.

Not the dinner, or the company, but that word…wonderful.

It was stuck in my head and it just kept popping out of my mouth every time I commented on something.

The worst of it was that I knew it was coming and I was helpless to stop it or change to a different word!

Everything was wonderful, just wonderful.
Have you ever gotten stuck on a word and repeated it over and over until you wanted to slap some tape over your mouth to stop it?

The older I get, the more often this seems to happen.

I have been around some elderly people (that would be anyone more than a few years older than me) who have done this, but mostly they were unaware of it.

They just kept on with their stories and didn't miss a beat, never realizing that they were saying the same word in every sentence.
So, why should I be concerned?

Well, because.

(Sigh!)

Because it makes me conscious of my aging and it scares me that I may one day slip into dementia and never be the wiser.

I worry for those who will take care of me in later years.

They will be the ones who hear me retelling the same stories and using one word to extremes.

They will listen, and smile, and suffer and I will be unaware of the effect I am having on them.

I know firsthand how that feels and it isn't a good thing.

Both of my parents were diagnosed with and died from complications of Alzheimer's disease.

It is harder on the family than on the person with the dementia.

I don't want that to happen to me – or my children, but I doubt I will have much say in the matter.
With that in mind, I would like to let my children know, and those who will one day take care of me, that I appreciate all of the energy, patience, hugs, smiles, and caring that they will give me.

I know the guilt they will feel (oh, yes, sorry to say that is also a part of the process) and the toll it may take on their health and family.

I love them for it now (because I may not be able to express myself so well one day).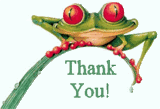 For now, though, my life is wonderful, just wonderful!